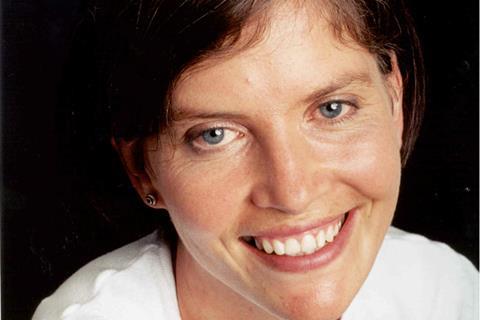 Jenny Borgars, Studiocanal's long-time UK head of production, is to join Pathe, Screen can reveal.
Borgars, one of the UK's most established production executives, will join in May as deputy managing director and report to Pathe Productions MD Cameron McCracken.
Studiocanal's UK CEO Danny Perkins will take on the role of acting head of UK production at the company for now.
Borgars has been at Studiocanal since 2008 and has been intrinsic to the firm's production push. Her name has figured in recent years when senior production roles at public funding bodies have been in the offing.
Prior to joining Studiocanal, Borgars was head of film at Left Bank Pictures and for seven years served as head of the development fund at the UK Film Council.
She has executive producer credits on some 19 films, ranging from box-office hits Alan Partridge: Alpha Papa and Legend to Cannes Palme d'Or contender Macbeth and Ben Wheatley's cult hit Sightseers.
McCracken said: "Jenny has been a friend for many years and I am delighted to be welcoming her into the Pathe family. She will be working alongside me on all aspects of our UK business – from development and production through to distribution and international sales. I know that she will provide us with an exciting new voice."
Borgars stated: "I have long been a huge fan of Pathe. I love the films they make and the stamp of quality they bring to everything they do. I am truly excited to join Cameron and his fantastic team as we continue Pathe UK's journey as the foremost home for exceptional filmmakers and inspirational, thought-provoking stories."
Pathe UK, whose previous hits include The Queen and Slumdog Millionaire, is currently in post-production on Lenny Abrahamson horror The Little Stranger and is in pre-production on Judy Garland biopic Judy, set to star Renee Zellweger.
Studiocanal, which has seen other UK departures in the past 12 months including former head of distribution John Trafford-Owen, continues to reap rewards from well-received Paddington 2, which has crossed £40m in the UK, while Aardman animation Early Man opened last weekend in the UK to more than £2m. Idris Elba's directorial debut Yardie recently deduted at Sundance.
The firm is currently in development with Paddington producer Heyday Films on The Secret Garden, which Marc Munden will direct from a script by Jack Thorne.