Substance Global, the London-based marketing and PR agency, has hired Olivia Gourlay as commercial director.
Gourlay joins from Zero Degrees West. She has 15 years of experience in PR and marketing and has formerly worked at Premier PR, Taylor Herring and Talk PR (M&C Saatchi).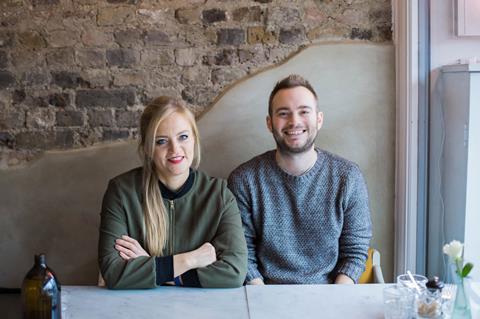 As part of the senior management team, she will work across a variety of campaigns for leading studios and independents, television, games and entertainment companies worldwide.
Gourlay commented: "I'm delighted to join Substance, a highly reputable agency built over 13 years by consistently providing impactful measurable campaigns that continue to make waves in the industry. I've known the Directors at Substance for years and it's exciting to be finally working together".
Andy Freedman, CEO and founder of Substance Global, said: "Olivia is a precision player with a phenomenal track record of leading teams and delivering for clients - we are beyond delighted to have her on our team. After years of collaborating with her on numerous projects, we know she will bring all of her invaluable experience to bear, whilst steering us on towards new horizons".
Substance has also promoted James Field to the position of client services director.
Field has been with the company since 2006. He will continue to work with clients including Paramount Pictures, Twentieth Century Fox and Altitude, while expanding his work further into UK, International and Domestic markets.
Field said: "I'm excited to continue to develop and grow the Substance Global business, both with our fantastic, hard-working team and our great roster of clients. I've never been prouder of the quality of our campaigns and, with Olivia on-board, the possibilities for our agency are endless."
Colin Swift, Substance MD, added: "James consistently demonstrates that the relationships and close ties he has built over 10 years, are perfectly suited to his new position as Client Services Director
Substance has 35 staff with offices in London and LA. The company, which works with clients including Netflix, Twentieth Century Fox, Paramount Pictures, Altitude, Disney, Warner Bros, and Curzon Artificial Eye, recently won a 2017 Screen Award for online campaign of the year for its work on The Handmaiden.