The historical drama topped Crimson Peak and Sicario in its first week.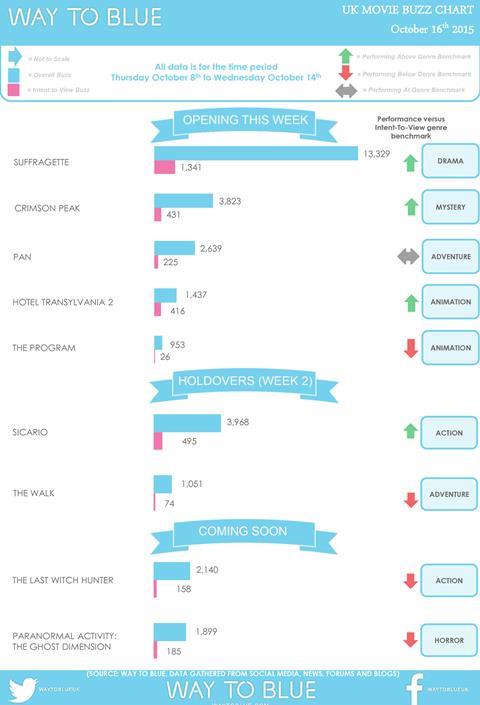 Suffragette, which opened the BFI London Film Festival on October 8, has stormed to the top of this week's UK social media buzz chart.
The film registered 13,329 mentions across social media, news, forums and blogs, with 10% of those registering ItV (internet to view).
Far behind in second place was holdover Sicario, which garnered 3,968 mentions, with 12.5% showing ItV.
In thrid was Crimson Peak, which registered 3,823 mentions, with 11.2% ItV.