Unrest, the feature documentary about ME (also known as chronic fatigue syndrome) which premiered at this year's Sundance Film Festival, will get a UK release in October.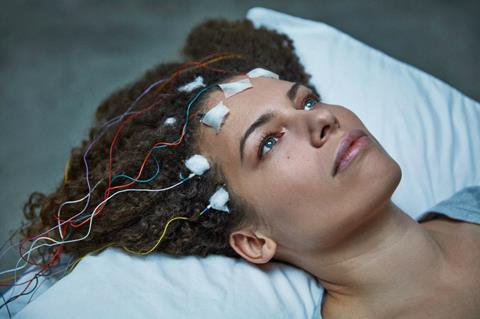 The film chronicles its director's struggles with myalgic encephalomyelitis (ME). A PHD student at Harvard, she was suddenly struck by the mysterious illness and left bedridden.
She has since become a filmmaker and activist for ME awareness and was invited to deliver a TED Talk on the subject in June 2016.
Unrest will be independently released by its co-producers, Jennifer Brea's Shella Films based in Los Angeles, and Lindsey Dryden's Little By Little Films based in Gloucestershire, UK.
Following its release in the US on September 22, the film will receive a UK theatrical release on October 20 in 10 sites including London's Picturehouse Central, and then tour the country for a series of screenings and Q&A sessions with director Brea.th
The UK release will be managed by Together Films.
The theatrical release will be accompanied by a tour of Unrest VR, the virtual reality companion piece to the film. It previously played at Sheffield Doc/Fest, where it won the Alternate Realities VR Award.
It will then be released on iTunes in the US and other non-UK territories on October 10 and in the UK on October 31.
The film is being released with the support of Sundance Institute's inaugural Creative Distribution Initiative, which aims to empower entrepreneurial filmmakers to navigate the business of independent film.
Unrest is supported by the Sundance Institute, Chicken & Egg Pictures, the Harnisch Foundation, BRITDOC's Good Pitch, the Tribeca Film Institute, the Fledgling Fund, and IFP.
The team behind the project have also run two crowdfunding campaigns, with money raised going towards an international campaign around the film to promote recognition, education, research and funding for ME. The first campaign raised more than $200,000 in 2013 and the second campaign is set to raise more than $150,000.