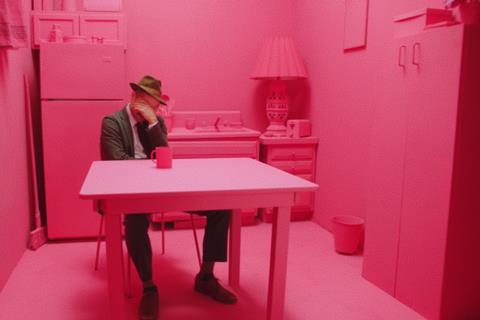 Bulldog Film Distribution has picked up UK-Ireland rights for Sundance premiere Strawberry Mansion, with a theatrical release planned for the summer.
The US title was picked up from alief – the France-UK sales, production and distribution outfit, following last month's European Film Market (EFM).
Strawberry Mansion is written and directed by US filmmakers Kentucker Audley and Albert Birney, who previously worked together on SXSW premiere Sylvio.
It is a Guavatron production, in association with Ley Line Entertainment, Kaleidoscope Entertainment, Salem Street Entertainment, UnLtd Prods and Cartuna. It is produced by Emma Hannaway, Matisse Rifai, Sarah Winshall, and Taylor Ava Shung.
The fantasy feature is set in a not-too-distant future, where an all-seeing surveillance state audits people's dreams to collect taxes from the population's unconscious lives. While conducting an audit, a government agent uncovers a secret that offers him a chance for escape.
Audley also stars, alongside Reed Birney, Penny Fuller, Grace Glowicki and Linas Phillips.
The film is on theatrical release via Music Box Films in North America and Periscoop in Benelux. During EFM, alief also closed deals with Draka Distribution for Italy, Pictureworks for India and Cineplex for Taiwan.