Departures follow a reshuffle at the Scandinavian major.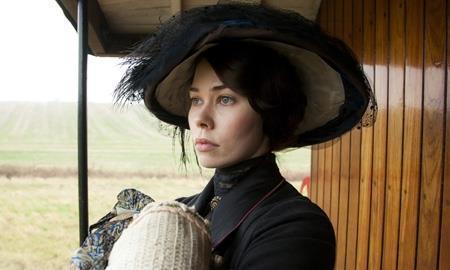 SF Film MD Michael Fleischer and SF Norge MD Guttorm Petterson are to step down following a reshuffle at Scandinavian major Svensk Filmindustri.
The move follows last year's purchase by Svensk of Tre Vänner, which saw the Swedish production company's MD Jonas Fors named as the new CEO while Frida Westerberg took over as COO.
In a statement, the company said the two high level departures were "due to organisational changes and the centralisation of certain business-related functions".
They will be replaced by country managers: in Denmark by Lars Bjørn Hansen and in Norway by Bente Hagen Stokke, at present financial directors in their own territories. In Finland, former financial director Lars Warelius will return to the company, taking on the position as country manager. Effective immediately, they will all report to Fors.
Speaking about the departures, Fors said: "Under the leadership of Michael and Guttorm, SF Film and SF Norge have positioned themselves as the leading theatrical and home entertainment distributors as well as very successful producers of local filmed entertainment in their markets.
"Through their achievements they have pre-eminently contributed to positioning Svensk as the leading film company in the Nordic region.
"It is currently a very exciting, challenging and transformative time for the industry and as a company we are well positioned to meet these challenges. We have formed a new strong management team, we are stepping up our production activities, we are developing the distribution teams and increasing our marketing activities."
Fleischer joined the SF Film in January 2000 as MD of the Danish operation, responsible for both the theatrical and home entertainment distribution activities, building a small start-up into the biggest film distributor in Denmark and incorporating productions such as TV series Rita and The Seaside Hotel (Badehotellet) and the feature film Marie Krøyer, directed by Bille August.
Petterson was appointed MD at SF Norge in March 1999. As well as distribution and marketing, SF Norge has been involved in local film productions such as Sophie's World, Kitchen Stories, Cold Prey and Troll Hunter alongside franchises like Casper and Emma, Captain Sabretooth, Elias and the Varg Veum crime series.
Coinciding with these changes, Svensk Filmindustri have also appointed new local sales and marketing managers, taking responsibility for the local theatrical and HE operations and reporting to Antti Toiviainen. The appointed sales and marketing managers are Martin Brandtler in Sweden, Thomas Schultz in Denmark and Timo Räisänen in Finland.
In Norway the recruitment process of finding a new sales and marketing manager has started. Antti Toiviainen will take on that position in the interim.