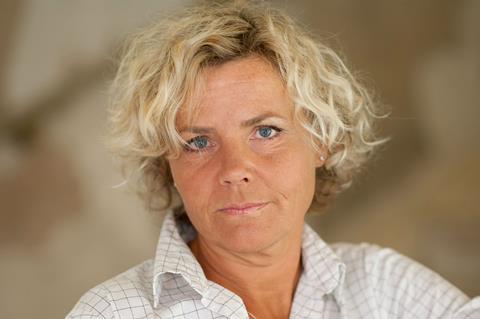 The Swedish Film Institute (SFI) is planning to introduce education for sexual conduct which it will mandate for companies wanting to apply to its production fund.
The move comes as a response to last week's news that nearly 600 Swedish film and theatre actresses, including The Danish Girl star Alicia Vikander, had responded to the widely-publicised #MeToo campaign against sexual abuse by signing a letter exposing incidents throughout the Swedish industry.
This week, Danish studio Zentropa was also mired in its own misconduct scandal.
Anna Serner, CEO of the SFI, first proposed the idea of mandated education in a post on her personal blog.
Speaking to Screen, she expanded on the plan.
"As a public funder, I think it's very important that we help producers to take the #MeToo movement and make something good out of it," she said.
"We are planning to put on one to two education days a year, which will be free, and we will expect the production companies that get our support to take part in those days.
"The day will be organised by us [the SFI] and the unions of actors, screenwriters, directors in Sweden.
"It will cover the things that are always relevant – gender equality, diversity, environmental sustainability and of course now work-place sustainability (including sexual harassments) – but the content will move depending on what turns up," she added.
Companies that participate in the initiative will receive a 'green card' that will allow them to apply for funding from the Swedish Film Institute.
Serner added that she would like to see a similar approach taken further afield and not just in the film industry. "We know that harassment of all kinds exists in all parts of society," she said.
The next step will see the idea proposed to the SFI board in December and, if ratified, will come into effect from next year.
Recently in the UK, there have been calls for film organisations to introduce similar ideas, and the BFI has confirmed that it is in discussion with the UK government's Advisory, Conciliation and Arbitration Service "to develop a new set of principles to address bullying and harassment and help people in the industry to be better supported."