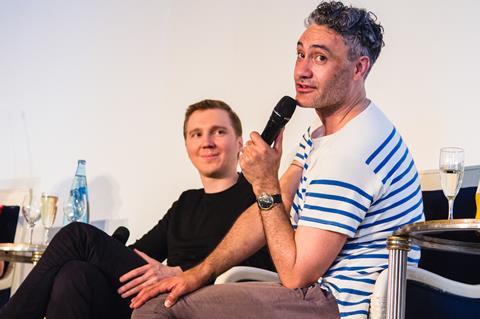 At the annual International Finance Forum presented by Winston Baker at the Carlton Hotel on May 11, Paul Dano, whose directorial debut Wildlife opened Critics' Week, and Taika Waititi, director of Hunt For The Wilderpeople and Thor: Ragnarok, kicked off the afternoon in a talk moderated by Screen International contributing editor Wendy Mitchell.

Waititi, who travelled to Cannes from Prague where he is about to start shooting his next film Jojo Rabbit, a Second World War-set dark comedy starring Scarlett Johansson, entertained delegates with his mischievous replies, including how Thor: Ragnarok was tough on his mind and body "but not on my finances".
The New Zealand filmmaker noted that one reason he accepted the offer to direct Thor: Ragnarok – apart from the fact that "when Marvel asks you to do a film, you say yes" – was to be taken out of his comfort zone.
"I couldn't just keep making my smaller, more personal films. As a filmmaker, I wasn't feeling very challenged anymore. [Hunt For The Wilderpeople] wasn't easy but I wasn't feeling out of my comfort zone. Thor was very scary, very uncomfortable – in a great way."
There was no script when Waititi boarded the superhero tentpole, which allowed him to sew his unique brand of humour into the film's fabric.
"There are jokes in there which have no business being in that movie, but [Marvel Studios president] Kevin Feige was like, 'Yeah, more of that stuff,'" said the director. "It was very strange what they were encouraging me to do… But they hired me for my voice, not my experience. They wanted a certain tone and that's all I had [to offer]."
Waititi also gave an update on Bubbles, his stop-motion animation about Michael Jackson's pet chimpanzee which Netflix bought at last year's market in a splashy deal reputed to be in the region of $20m, noting that it is a long-term project. "It's slow, it's stop-motion animation so that's going to be years. I always wanted to do it as a side project but to make other things in between."
In answer to a question from a forum delegate about filmmakers he would invite to his dream dinner party, Waititi said: "I think Tarkovsky would be enormous fun after a few drinks."
Financing panel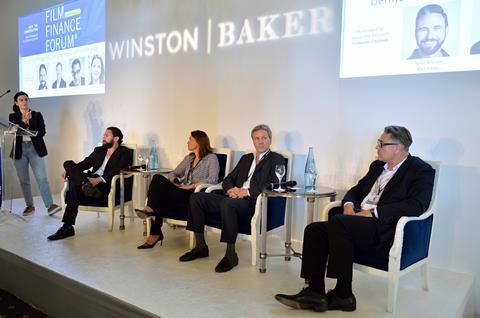 In the 'Demystifying the Changing World of Film Finance' panel that followed, moderated by Samantha Racanelli of Endeavour Content, panellists addressed a variety of topics, from how to mitigate risk on projects to challenges in the gap-financing space and securing talent for independent features.
"If you can structure your project the right way, it releases pressure off the marketplace, which has never been harder. We're no longer competing within film for talent, we're competing with over 700 scripted TV shows," said Mike Gabrawy, chief creative officer at Arclight Films on the talent shortage in the independent film space.
Gabrawy and fellow panellists Nate Bolotin of XYZ Films, Global Road Entertainment president of international sales Charlotte Van Weede and tax expert Mark Hutchison all agreed that coming in as early as possible on projects was now a crucial business strategy, and that making smart and nimble business decisions was the key to being able to thrive.
There was also a positive outlook about this year's Cannes market. "Buyers are a little bit more upbeat than they were at AFM and EFM," said Weede. "There is more in the market in a diverse kind of way."
But, the Global Road exec added, echoing Gabrawy's sentiment: "There is a longer term issue for the market in that access to talent has become much more difficult."