Martin Compston, Joe Thomas star with the St Trinians star in rom-com.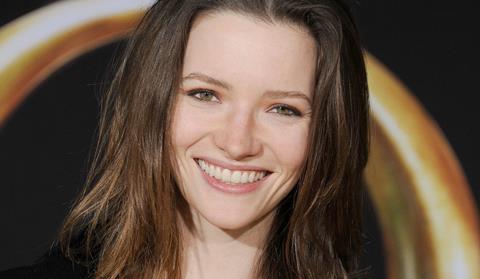 Shooting is underway in Glasgow on 'eco-rom com' Scottish Mussel, the debut writer-director project from Talulah Riley (St Trinians), with Martin Compston (Sweet Sixteen) in the lead role alongside The Inbetweeners' Joe Thomas.
The cast also includes Harry Enfield (Kevin & Perry Go Large), Emun Elliott (Filth), Paul Brannigan (The Angel's Share) James Dreyfus (Notting Hill), Rachael Sterling (Salmon Fishing in the Yemen) and comedians Russell Kane and Rufus Hound.
In Scottish Mussel, Compston plays a Glaswegian chancer who meets a pretty English conservationist while trying to make his fortune as an illegal pearl fisher.
Jason Maza, Noel Clarke and Phil Dore are producing for Unstoppable Entertainment (Storage 24).
Cassian Elwes (Dallas Buyers Club) is executive producer alongside Wayne Marc Godfrey, David Gilbery and Robert Jones for The Fyzz Facility Limited.
The film will shoot on location in and around Glasgow for four weeks from October 13.