EXCLUSIVE: Zaza Urushadze filming first feature since Oscar-nominated drama.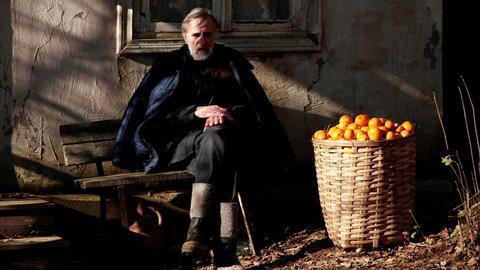 Zaza Urushadze has begun production on The Monk, marking the Georgian director's first feature since Tangerines secured a nomination for the Best Foreign Language Feature Oscar in 2015.
Speaking to Screen about the new film, Urushadze said: ""Everyone can get into trouble unexpectedly. That´s what happens to Father Giorgi who has been a Monk for several years and goes to serve in a remote and picturesque village. There he finds an irresistibly beautiful woman with a secret.
"The story is funny and a bit sad and all in all it is very human. The Monk is a very sympathetic character and I hope he will be as irresistible for the audience as the woman is to him."
The €700,000 ($776,000) film, which is being shot in Kakheti, Georgia with a cast including Dmitri Tatishvili, Joseph Khvedelidze and Sophia Sebiskveradze, is handled by sales agent is Allfilm. Georgian company Cinema24 is co-producer.
Urushadze said the film will be quite different from his previous feature.
"I can't say The Monk will be similar to Tangerines," he said. "It will be lighter and maybe even more sensitive, But it will be hopefully very entertaining.
"Most of the key personnel are the same as they were in Tangerines, including production designer Thea Telia, but the aesthetics will be not similar to Tangerines at all."
Producer Ivo Felt – from Estonian production company AllFilm, who is at Karlovy Vary International Film Festival this week with Toomas Hussar's competition film, The Spy and The Poet – told Screen: "The production is mainly funded by Georgian and Estonian states, we are investing something ourselves as well.
"After Tangerines, we are in pretty good position sales wise, so there is no extra stress. We are shooting it at the moment, and hoping to finish post production by November 1 to be able to present it to a couple of major festivals.
"The premiere is planned for early 2017 - so we are being quick."