A concerted attempt is underway both from public and private sources to make Estonia an international filmmaking hub.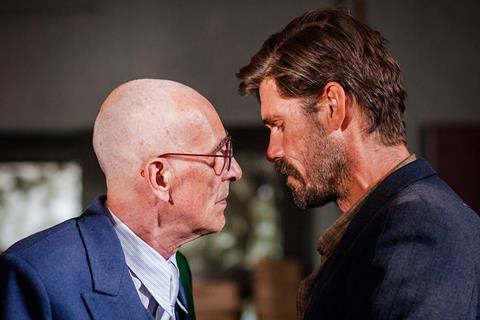 The Estonian film tax incentive, introduced in 2016, offers foreign film and high end TV productions a cash rebate of up to 30%. This incentive is already considered to be a success. A recent audit revealed that seven Euros in inward investment is generated for every Euro spent through the incentive.
Several projects have already been attracted to the country, among them the Finnish feature Eternal Road directed by AJ Annila (Sauna, Jade Warrior) and the Danish animated title, Hodja From Pjort.
"There are more (projects) coming in than we have money at the moment. We have to apply for more funding from the Ministry Of Finance," says Edith Sepp-Dallas, head of the Estonian Film Institute.
The country's new studio complex, Tallinn Film Wonderland, is expected finally to open in mid 2019. This will address what the new studio CEO Liina Maria Lepik describes as the lack of "decent facilities" in the country. At present, producers are having to make do with old warehouses and disused factories, but, once Wonderland opens, both local filmmakers and international visitors will have high quality sound stages at their disposal. The idea is that the new studios will attract filmmakers from all over the region.
Challenges
Nonetheless, Estonian producers are sometimes still struggling to get their projects financed.
"We can't combine the Film Fund support and the tax incentive. They are two different ways to finance a production," producer Anneli Ahven of Kopli Kinokompanii points to a continuing paradox.
Sepp-Dallas acknowledges that there isn't currently enough money for the cash rebate to be extended toward local as well as international producers. "We needed more foreign projects to come in and keep our industry alive. This was why this cash rebate was introduced. Maybe later on, in a few years, if there is money around, we can open it to local filmmakers but not at the moment."
Producers remain very reliant on public support. There is money available both through the Film Institute (which will award a maximum grant of €500,000 to local productions) and Estonian Cultural Endowment of Estonia, providing smaller grants. Meanwhile, through the Estonia 100 programme (part of the celebrations of the country's centenary), bigger grants have been made to higher budget films due to be ready for the celebrations in 2018. €9.6m ("quite a huge injection" according to Sepp-Dallas) has been pumped into the film and TV industry over the last five years.
Even so, the reality for local producers is that they always need to look abroad if they want to make films of scale. "Every Estonian film is in one way or another a coproduction because there is never enough money in the Estonian market to finance a film. We try to find them reasonable partners and to be attractive to our partners," says Ahven.
Partners
Estonia is an active member of Eurimages, the council of Europe's coproduction fund. Earlier this year, two projects, Veiko Õunpuu's The Last Ones and Russian-Estonian-French co-production The Man Who Surprised Everyone, directed by Russians Natalya Merkulova and Alexey Chupov, received support from the Fund. The country doesn't have its own sales agents. Higher-profile films tend to be represented in the international market by Scandinavian sellers like TrustNordisk and Level K.
Local producers tend to turn first to Finland and to Scandinavia as potential co-production partners Kopli Kinokompanii's Ghost Mountaineer was made in partnership with Italy. Producers are also increasingly looking to Iceland as a coproduction partner (there countries have worked together on such projects as The Swan and Dear Mother). Some are working with partners from further afield. Ivo Felt, producer of Oscar-nominated Tangerines, is co-producing with German and British partners on his new project, Gateway 6, starring Sofia Boutella and Ed Skrein and executive produced by Pippa Cross.
It is instructive to look at how Homeless Bob Productions put together the financing for their art house title November, the 19th century-set horror picture which premiered in Tribeca and has gone on to show at over 20 festivals. With no local incentive they could draw on, the producers looked to soft money schemes and funding opportunities abroad.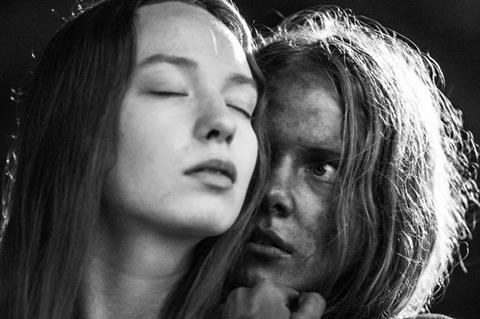 November was eventually put together as an Estonian/Dutch/Polish co-production. The "weird, beautiful and surprisingly affecting" fantasy (as critics called it) directed by Rainer Sarnet, was adapted from Estonian novelist Andrus Kivirähk's book, Rehepapp. It was an intensely local story, full of references to Estonian superstition and folklore. Producer Katrin Kissa points out that her challenge was to find international coproducers who would respect and understand the project.
"November has such strong roots in Estonian culture that it was essential while building up the co-production struckture to find the right elements for giving away to the foreign creative crew," the producer notes.
In the end, Dutch company PRPL and Polish outfit Opus Film came on board. This made both creative and economic sense. Both of the co-producers were drawn to the story for different reasons, the Dutch company was drawn to the dark humour while Polish partners were intrigued by the combination of pagan and christian mythology.
In addition to to their film fund support, PRPL were able to access the Dutch production incentive (recently increased from 30 to 35%). November did its sound work and VFX in the Netherlands in order to qualify.
Opus Film were creatively sympathetic partners who brought the editor and composer on board and provided funding through the Polish Film Institute. In the end, around 55% of the financing for November came from Estonia and the rest from the international partners (and there was also €210,000 from Eurimages).
Prospects
"The whole industry is growing rapidly," says Liina Maria Lepik, reflecting an increasing bullishness about the prospects for the Estonian film business. Local market share used to languish at 2% or less but has increased to around 11% in both 2015 and 2016.
As they see this growth and notice films like Tangerines securing Oscar nominations, the politicians are increasingly behind the industry. Edith Sepp-Dallas talks of the way production values are growing on Estonian films and of how local distributors are now prepared to support local films.
"We are right on the threshold," Ivo Felt says of the situation the industry finds itself in: "It (Estonian film) can go really big!"