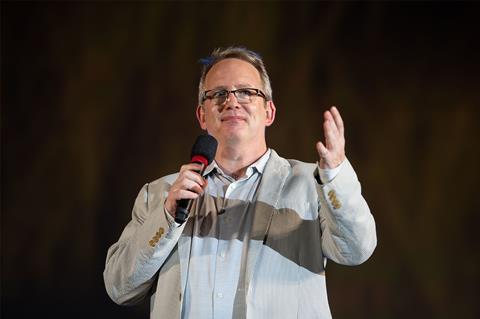 Ted Hope has hailed a new golden era for filmmakers in the midst of the Covid-19 pandemic and the Black Lives Matter movement, suggesting the way in which they have both accelerated ongoing changes in the film industry offers fresh opportunities.
"It's super exciting. And I really do feel we are on the verge of probably the best time for filmmakers that we've ever had of my 35 years [in the industry]. So I see real positive things coming," he said.
The veteran producer gave his characteristically upbeat assessment during a BFI London Film Festival industry panel on Tuesday (Oct 13) entitled "Where Do We Go From Here?".
Also featuring Sundance Film Festival director Tabitha Jackson, Swedish Film Institute CEO Anna Serner and French sales agent Bérénice Vincent at Paris-based Totem Films, it explored what lessons have been learned over the past six months due to the pandemic as well as the rise of the Black Live Matter movement.
Hope noted the pandemic had coincided with his decision to quit as co-head of movies at Amazon Studios – with a multi-year, first-look deal with the streaming giant in place – after an opportunity to return to his independent film roots in New York had arisen, which had connected him with "friends who love cinema".
"I literally have been close to ecstasy. That's the feeling, not anything else. I've been so close to it on a regular basis, both in talking to folks who are looking at the opportunities for a new indie film ecosystem, to folks that are looking at new creator methods to kind of comply with that, really wanting to address a total film ecosystem change, and the cultural trends that will both drive it and result from it."
Sales sector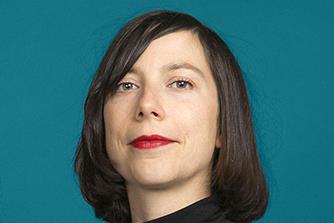 Vincent suggested that the film sales sector faced a "very tough" few months, years even, in the wake of the pandemic which has left its key clientele, the distributors, reeling due to cinema closures and then lower-than-normal cinema attendance due to health fears.
She said recent events would likely trigger deep reflection within the sales sector on its place in a new pandemic and post-pandemic ecosystem, which promises to be increasingly dominated by the streaming platforms. She suggested that sales agents' curatorial expertise and connectedness to creativity could give them fresh relevance in this new world.
"The global streamers don't buy everything. And they don't know how to editorialise really, truly, films. Sometimes they can do it but not always. So you need to have bold visions, distinctive visions, and also bold people and distinctive people to bring those visions to the world," she said.
Vincent added that the entire creative chain needed to become "more political" about holding onto its rights and asking for greater transparency around how their work performs on platforms.
She cited the example of Michaela Coel who turned down a $1m Netflix offer for her show I May Destroy You at the development stage after the platform refused to give her any percentage of the copyright.
"That is something super important," she said. "We need to fight to bring risk back into the chain. But in a more transparent way, so that when there is success, everyone basically gets a piece of it."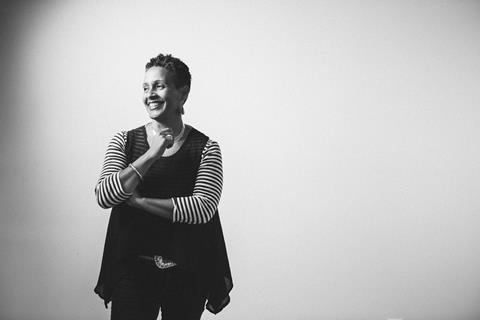 Jackson said she feared a certain independence could be lost if streaming platforms are the only source of financing for filmmakers after the pandemic, suggesting older models piecing together funds from various partners gave filmmakers more freedom to create.
"We need to rebuild a system that empowers and facilitates independence, I don't want the creators to be dependent on whether their 'product' is what the streamers need. I want them to be able to make the work that they want to make. I want festivals to amplify it and allow it to be discovered and bought and commodified," she said.
"I think what we want to enable from our positions is an expansion of the market after the work has been discovered, rather than a market determining whether the work and the creators can be made and sustained."
Diversity
The discussion also touched on how the recent drive for gender equality, diversity and inclusion had been impacted by both the pandemic and the Black Lives Matter movement.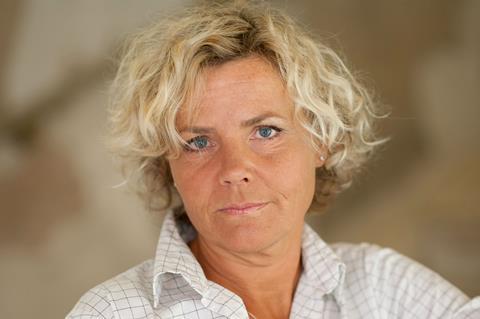 Gender equality and inclusion champion Serner said she was upbeat with regards to the Swedish film industry opening up to previously excluded groups, whether that be women, people of colour, or those hailing from less privileged backgrounds.
Serner recounted how after a recent newspaper article attacking her equality and inclusion policies, she had received a raft of text messages and emails voicing support for her work.
"We've said that we really need to take care of the next generation. Because in times of crisis, it's the establishment that has the loudest voices, that have the productions that are now on the verge of having a greenlight or being finalised. And we, of course, tend to make sure that the establishment gets the money to survive. But then we don't have a new generation. And we don't get the creativity in from keeping on the work of inclusion," she said.
"When we said that to the Swedish film industry, which obviously the media haven't picked up on, everyone agreed. They said, yeah, you take money for the next generation. We have to make sure that we give power and voices to people that didn't have it before."
Hope suggested diversity and inclusion made sense for business reasons as much as social and political ones, saying: "A streamer sees the absolute imperative of the business needs for access, inclusion and diversity. That's who their customers are."
Jackson suggested much work still need to be done to "re-centre and redistribute power".
"Power can be resources, real estate, amplification. And that means that some people will need to cede power, it's not an infinite resource."
She added that the implications and outcomes of the pandemic and the rise of the Black Lives Matter movement were inextricably linked.
"They're not two thoughts, they're all the same thing. Particularly in the US. Who is dying in the greatest numbers? It is the people who have been overlooked by our industry, are willfully kept out. Everything is connected. And so this is why this great moment of accountability, this great age of reckoning, will and should affect all of us."