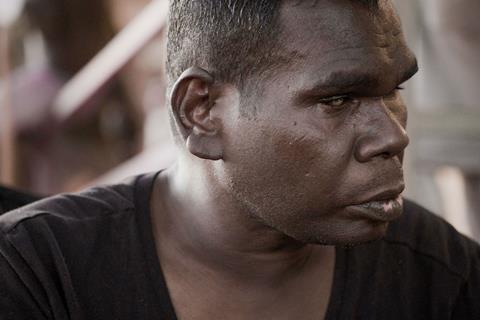 Tel Aviv-based sales outfit Cinephil has picked up international rights to Berlin documentary Gurrumul.
The film is about indigenous Australian singer and musician Geoffrey Gurrumul Yununpingu, who passed away in July 2017, three days after approving the film.
It traces his story from modest roots to worldwide acclaim and features Sting and Quincy Jones as talking heads. It's a feature debut for director Paul Williams; Shannon Swan produced.
The doc premiered at Melbourne International Film Festival in July 2017 and has its international premiere in the Berlinale Special section on February 19.
Cinephil has strong history with documentary titles having previously handled worldwide sales on Joshua Oppenheimer's Oscar-nominated The Act Of Killing and The Look Of Silence.
Philippa Kowarsky of Cinephil commented: "Gurrumul's story is striking in its strength and richness. It's a film that fits in with others Cinephil represents in both its thought-provoking message as well as its form."
Gurrumul producer Shannon Swan added: "Gurrumul's music is something authentically Australian that resonates in the wider world. We are glad to partner with Cinephil to ensure that his art, his life story and his personality can be shared by international audiences even though he himself is sadly gone."