EXCLUSIVE: Metrodome reteams with Sunset Song director on Emily Dickinson biopic.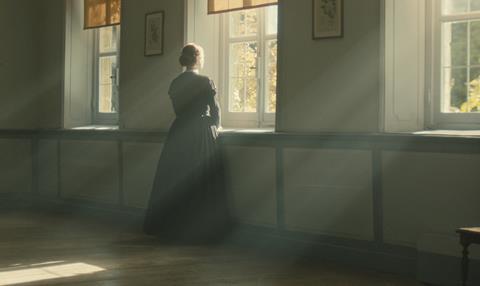 Metrodome Distribution has acquired Terence Davies' drama biopic A Quiet Passion from Double Dutch International.
The Hurricane Films production stars Sex and the City's Cynthia Nixon as the celebrated American poet Emily Dickinson.
Jennifer Ehle (Fifty Shades Of Grey) and Keith Carradine (Nashville) co-star.
Shot in studio in Belgium and on location in and around the poet's town of Amherst, Massachusetts, the film is in post-production with Metrodome due to release theatrically in Q3/Q4, 2016.
The biopic will chart the poet's life from her early days as a young schoolgirl to her later years as a reclusive artist.
Dickinson wrote more than 2,000 poems in her lifetime but saw only seven published before her premature death in 1886. She never married and became increasingly reclusive as she got older.
The deal was negotiated between Jason Moring for Double Dutch International and Giles Edwards, head of acquisitions for Metrodome.
Edwards said: "A Quiet Passion is another bold, exquisitely handsome and delightfully literate love letter to an icon of Modernist literature by a titan of contemporary film."
Hurricane Films duo Sol Papadopoulos and Roy Boulter (Of Time & the City, Sunset Song) produce. Co-producers are Peter de Maegd and Tom Hameeuw of Potemkino.
Executive producers include MacLeod & Gibson, Weathervane Productions, Indomitable Entertainment and Jason Moring from Double Dutch International.
Metrodome is releasing Davies' TIFF drama Sunset Song in 81 cinemas – half of them in Scotland – from Friday (Dec 4).