Shoot is due to take place in Spain and Portugal on long-gestating project, now joined by producer Paulo Branco.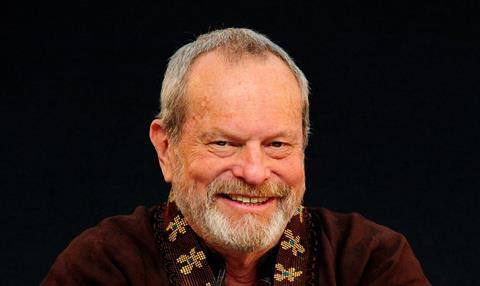 Producer Paulo Branco (Cosmopolis) has boarded Terry Gilliam's long-in-gestation The Man Who Killed Don Quixote, which the director has been struggling to produce since 1998.
According to a simple release headlined "Paulo Branco to produce Terry Gilliam's mythical project", principal photography will start in September 2016, with the shoot taking place in Spain and Portugal.
Branco's Paris-based Alfama Films is producing the feature with Spanish outfit Tornasol Films and Leopardo Films. It is budgeted at $18.2m (€16m), according to the release.
The feature, based on a screenplay by Gilliam and Tony Grisoni, is loosely based on Miguel de Cervantes's iconic novel Don Quixote.
There was no detail on who would play Quixote or Toby Grisoni – a time-travelling sidekick added to the story in Gilliam and Grisoni's screen version.
Gilliam first tried to film the project in 2000 with Jean Rochefort cast as Quixote and Johnny Depp as Grisoni. That troubled production was cancelled mid-shoot, as chronicled in the 2002 documentary Lost In La Mancha.
There was no further detail on how the budget had been raised or whether Amazon would be involved as a financier as part of its film deal with Gilliam. The director has mentioned in previous interviews that the digital player was on board.
Branco was not immediately available for comment.
A press attaché confirmed simply that Branco had "recuperated the rights" from UK producer Jeremy Thomas, who had been involved in the project since the first ill-fated Don Quixote shoot in 2000.
Since then, Gilliam and Thomas have made several attempts to re-float the production.
Maverick producer Branco is an iconic figure on the European co-production scene.
Other upcoming Alfama productions include Wim Wenders's The Beautiful Days Of Aranjuez and Benoit Jacquot's Never Ever (A Jamais).