EXCLUSIVE: Sequel due to hit French screens in December.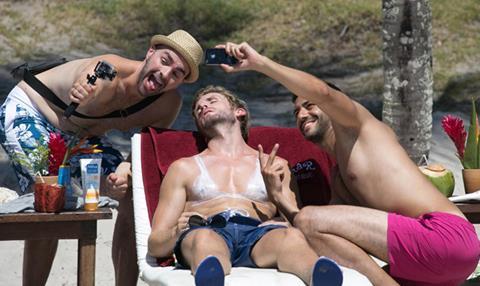 TF1 International has been racking up sales on Babysitting 2, titled All Gone South, in which the original film's gang of madcap, accident-prone friends wreak havoc on an upscale resort in Brazil, before heading off for a disastrous excursion into the Amazon jungle.
The sequel has sold to Germany and Austria (Square One), Benelux (Cineart), Switzerland (Pathé), Greece (Odeon), Turkey (Associated Euromedia), Portugal (Pris Audiovisuals), the CIS and Central Europe (All Media Company), Poland (Kino Swiat), Middle East (Falcon), Latin America (Antonio Fernandes Filmes) and Japan (Nikkatsu).
Philippe Lacheau, who co-directs alongside Nicolas Benamou, reprises his role as Franck opposite Alice David as girlfriend Sonia and Vincent Desagnat and Tarek Boudali as best pals Ernest and Sam.In the sequel, the quartet head off to a luxury hotel in Brazil owned by Sonia's pompous father Alain, played by popular French actor Christian Clavier.
Franck is planning to propose to Sonia but attempts to win over her father prove disastrous. Ernest and Sam's antics in the background do little to further his cause. He hopes to prove himself by leading an excursion into the Amazon jungle but at the last minute Sonia's loud-mouthed grandmother joins the party and the trip takes a disastrous turn.
The original Babysitting, in which Franck is left in charge of his boss's wayward son, was a breakout hit in 2014, grossing more than $20m worldwide on a budget of just $3.3m.
All Gone South, produced by Christophe Cervoni of Paris-based Axel Film and Marc Fiszman, will get a market screening during the AFM. Universal will release in France in December 5.