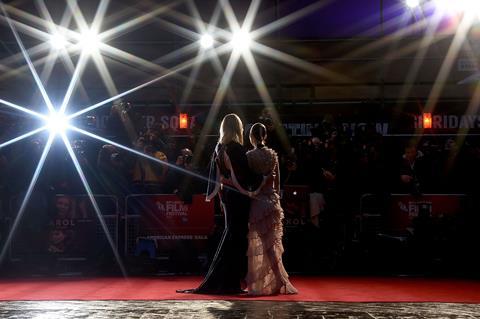 The British Blacklist and London-based global communications company agency the DDA Group are launching the Red Carpet Accelerator Programme to improve representation of Black journalists on the red carpet at this year's BFI London Film Festival (October 4-15).
Applications are now open for the initiative which will see six successful candidates trained in producing, presenting and editing in preparation for conducting red carpet interviews at the festival and beyond.
"Such opportunities weren't available when I began my journey," said Akua Gyamfi, founder of The British Blacklist. "I'm excited to support the next generation of talent as they carve their own paths and redefine the industry."
Participants will cover the opening night film, Emerald Fennell's Saltburn, the world premiere of festival closing night title, Kibwe Tavares and Daniel Kaluuya's The Kitchen, and Jeymes Samuel's The Book Of Clarence.
The work will be published on The British Blacklist's website and social channels.
The programme will also connect the journalists with key figures in the UK and international media industry and help provide internship opportunities.
The partner said the Red Carpet Accelerator Programme is a response to the lack of diversity on the red carpet, and aims to remove barriers to entry for Black journalists such as lack of equipment, industry connections and technical support.
'It's so important to the LFF to have the media on our red carpets reflect the city we live in and the programme we deliver and is a powerful way to bring new voices and audiences to the festival," said Judy Wells, the PR director of the BFI.
DDA's VP UK Publicity Teresa Arundel added: "We hope the Red Carpet Accelerator can provide a practical entry point into showbiz journalism for new, diverse voices and provide real value to candidates; in providing training and equipment, but also the opportunity to make meaningful connections in the industry to further their careers."
Applications are open here.