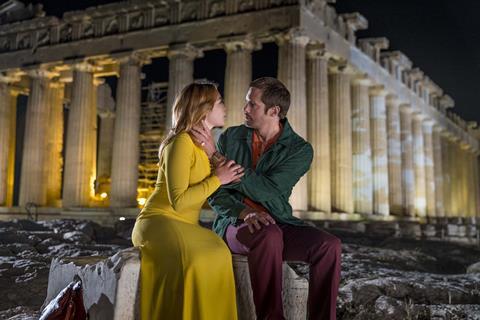 The Ink Factory has extended its financing deal with investment firm 127 Wall Productions and handed a promotion to Rod Henwood.
Co-founded by Simon and Stephen Cornwell, The Ink Factory has agreed to continue its co-financing relationship with 127 Wall until 2024, after initially forging terms in 2017.
Having supported projects including BBC / AMC co-production The Little Drummer Girl, the arrangement will be used to cover further development funding and increase co-financing across both film and TV projects.
Henwood is to become chief operating officer, having joined as chief strategy officer in 2018. In the newly-created role he will oversee all of the commercial, business affairs and marketing activities for the business, as well as the finance team under head of finance Ian Spence.
He will work closely with head of production Tracey Josephs to support creative director Katherine Butler's team.
In a statement, the Cornwell brothers said: "Our ability to dedicate significantly increased resources to building our development slate and make sure we are in the strongest possible position when the industry emerges from hiatus is hugely important, and it is the staunch support of our partners that has made that possible."
Henwood added: "Notwithstanding the times we live in, it very much feels like prospects for the company have never been brighter."
Earlier this year, Endeavour took a stake in the business, shortly before Maggie Boden joined as director of development.
This story first appeared on Screen's sister site Broadcast.