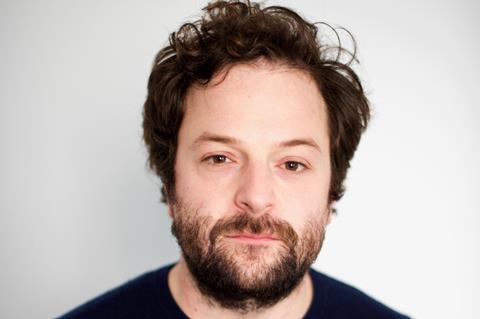 The Ink Factory, the London and Los Angeles-based production company behind The Night Manager and Fighting With My Family, has hired Tom Nash as executive producer.
Nash was most recently head of film and television at Endor Productions, where his credits included William McGregor's BFI-backed drama Gwen, which premiered in Toronto last year, and the TV series Deep State. starring Mark Strong, for Fox/Epix.
Prior to Endor, he was producer and script editor on Channel 4 series Coming Up.
In his new role, Nash will work across the Ink Factory's films and scripted series, as well as overseeing physical production on a number of titles on the company's slate.
Upcoming projects include an early-stage collaboration with the Roald Dahl Estate on an anthology series based on the author's short stories for adults. The project was originally adapted for the small screen in the 1970s and 1980s under the title Tales Of The Unexpected by ITV. The new version is an original adaptation.
The Ink Factory was founded in 2010 by Stephen Cornwell and Simon Cornwell, sons of acclaimed UK novelist John le Carré. The company works on adaptations of le Carré's works and has to date produced films A Most Wanted Man and Our Kind Of Traitor, as well as series The Night Manager andThe Little Drummer Girl. It also produces original material, including Stephen Merchant's wrestling comedy Fighting With My Family.
The Ink Factory also co-founded a video game studio and released its first title, Abzu, in 2016. Its second release, The Pathless, has been picked up by Apple's recently announced game subscription service, Apple Arcade, and will be released this year.