English-language version of story that was adapted into 1963 Luchino Visconti film announced.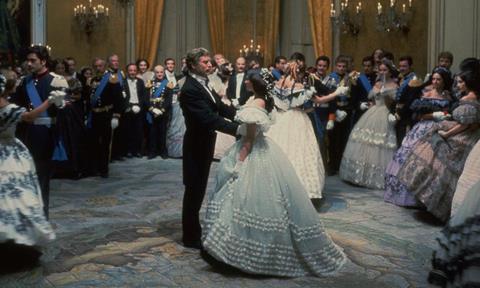 Italy's Indiana Production has acquired rights to Giuseppe Tomasi di Lampedusa's acclaimed novel The Leopard and is lining up an English-language TV adaptation.
Fabrizio Donvito, Marco Cohen and Benedetto Habib of Indiana Production, Daniel Campos Pavoncelli and Ilaria Castiglioni will produce the chronicle of Sicilian society at the time of Italian unification.
"It will be a saga that retells the story of a country during its most profound changes, which involved the whole of Europe," Donvito, founding partner at Indiana Production, said.

"As so clearly said in the novel, 'Everything needs to change, so everything can stay the same.' I can't think of a more contemporary phrase to describe the times we currently live in, where some forces want to prevent real and needed changes, and the indecision of a few will weigh on the majority."
The project has the support of Gioacchino Lanza Tomasi who represents the late author's estate, and the producers are in talks with parties in the UK, France and Germany.
The Leopard was published posthumously in 1958 by Giangiacomo Feltrinelli and was adapted into a 1963 feature (pictured) by Luchino Visconti starring Burt Lancaster, Alain Delon and Claudia Cardinale.
"We have no intention to develop a remake of the film, which would be impossible, but to elaborate the storytelling of the book," Cohen added. "We'll be very careful in being as authentic as possible and will certainly be shooting in the actual locations described in the novel."
Indiana Production will work closely with Feltrinelli, the original publisher, in the development process. "The Leopard has not only made the history of our publishing house but also of literature and today enables us to live again a fundamental moment for our identity as Italians and Europeans," Carlo Feltrinelli said.

"We are very pleased with this new production that allows, over 50 years after its first publication, to rediscover the modernity of Tomasi di Lampedusa's masterpiece and makes it known to new generations."
Indiana's most recent production was Paolo Virzì's English-language dramedy The Leisure seeker.