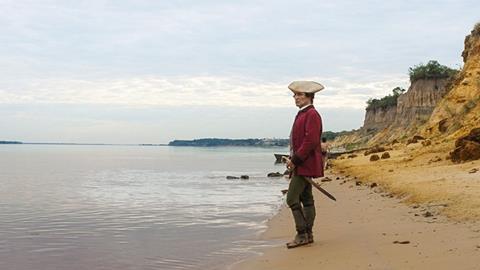 One day after announcing the US deal for Lucrecia Martel's (The Headless Woman) Zama, The Match Factory has revealed additional key deals on the Venice and Toronto drama.
Deals include New Wave for the UK and Ireland, De Filmfreak in Benelux, Yeni Bir in Turkey, Weird Wave in Greece, MCF Megacom in Former Yugoslavia and Lemon Tree in China.
Vitrines Filmes will release in Brazil, Canama in Mexico, BTEAM Pictures in Spain and O Som E A Furia in Portugal. Buena Vista International will release in all other Latin American territories.
Strand Releasing will handle North American distribution.
Set in a remote South American colony in the late 18th century, the film charts the story of an officer of the Spanish crown named Zama who is waiting in vain for a transfer to a more prestigious location during. During his wait he suffers small humiliations and petty politicking as he increasingly succumbs to lust and paranoia.
The film, based on Antonio di Benedetto's 1956 Argentinean novel stars Daniel Gimenez Cacho (Bad Education) as officer Zama alongside Pedro Almodovar regular Lola Dueñas (Volver) and Matheus Nachtergaele (City Of God).
The film opens in Argentina on 28 September and releases will follow in the co-production territories of Brazil, Mexico, Spain, Portugal and France (where a deal is in negotiation).
Producers are Rei Cine and Bananeira Filmes. Co-producers are El Deseo, Patagonik, MPM Film, Canana, Lemming Film, KNM, O Som e a Fúria, Louverture Films, Schortcut Films, Telecine, Bertha Foundation, Perdomo Productions, Picnic Producciones, Punta Colorada de Cinema.