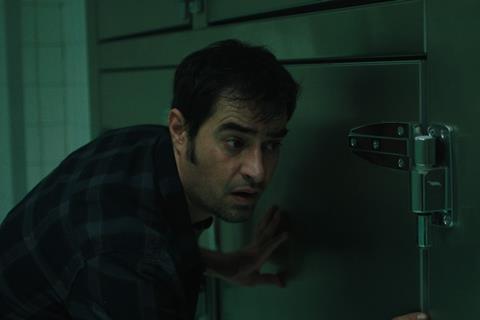 Premiere Entertainment Group (PEG) has closed key international deals on psychological horror-thriller The Night, the US production about an Iranian couple starring Cannes 2016 best actor winner Shahab Hosseini and Niousha Noor.
PEG has licensed rights in Germany and Italy (Koch Media), France (FIP), Poland (M2), CIS (Voxell), Australia and New Zealand (Rialto), and Latin America (Star).
Deals also closed in South Korea (Entermode), Taiwan (Vie Vision), Malaysia (Suraya), Vietnam (Green Media), Thailand (Movie Copyright), Indonesia (Falcon), and the Middle East (E4).
As previously announced North American rights holder IFC Midnight released the film in January in the US, and Vertigo acquired UK rights.
Kourosh Ahari directed the story about an Iranian couple and their one-year-old daughter on their way home from a social event who spend the night in a hotel where they are forced to confront dark secrets.
Hosseini (The Salesman) makes his debut performance in a US-based production alongside Noor (HBO's Here And Now).
Ahari directed from an original screenplay he co-wrote with Milad Jarmooz. Alex Bretow and Ahari produced The Night for Mammoth Pictures alongside Jeffrey Allard for Indie Entertainment, Cheryl Staurulakis for Orama Filmworks, Armin Amiri for SuperNova8 Films, and Mohammad Dormanesh.
Terry George (Hotel Rwanda) was consulting producer. George Rush, Behnam Bebahani, Leo Staurulakis, Ryan Clarkson, David Spisak, Chris Johns, Derek Benham, Robert Spears, Charles Freiberg and P.K. Patel served as executive producers.
The Night made history as the first US-produced film to get a wide theatrical release in Iran through Mammoth Pictures and Ayat Film Company since the Iranian Revolution in 1979.
The film screened recently at Grimmfest in the UK and is currently showing at Imagine Film Fest in the Netherlands. Festival credits include Sitges, Nightstream, Molins, Cinequest, Fajr, Omaha and Santa Barbara.