Horror anthology from the creators of V/H/S debuted at Toronto.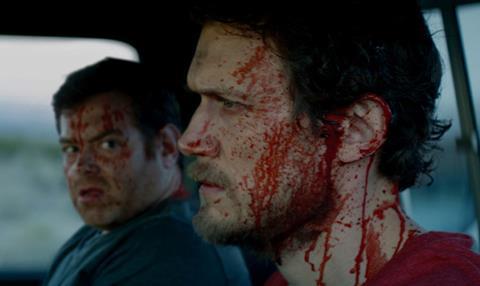 The Orchard has bought North American distribution rights to Southbound, the horror anthology from the creators of V/H/S that premiered at the Toronto International Film Festival last month.
A domestic release is planned for the first half of 2016.
Among those involved in V/H/S who return for Southbound are producers Brad Miska and Roxanne Benjamin and directors David Bruckner and Radio Silence.
Also involved in the new anthology are directors Jason Eisener, Patrick Horvath and Roxanne Benjamin and producers Chris Harding and Greg Newman.
Paul Davidson, SVP of film and TV at The Orchard, said: "Southbound is a slick and stylish film that will have audiences engrossed from the moment the engines kick into gear and we can't wait to invite them to take that journey."
Producer Miska added: "After seeing such success with V/H/S, we look forward to a repeat performance with Southbound.
"Working with this group of dedicated and talented directors has proven to be a terrific experience and we are happy that The Orchard will be bringing our film to US audiences."
The deal was negotiated by Craig Sussman, senior director of acquisitions at The Orchard, with CAA acting on behalf of the filmmakers.