New openers Ride Along 2 and The Big Short fail to dethrone last week's top titles.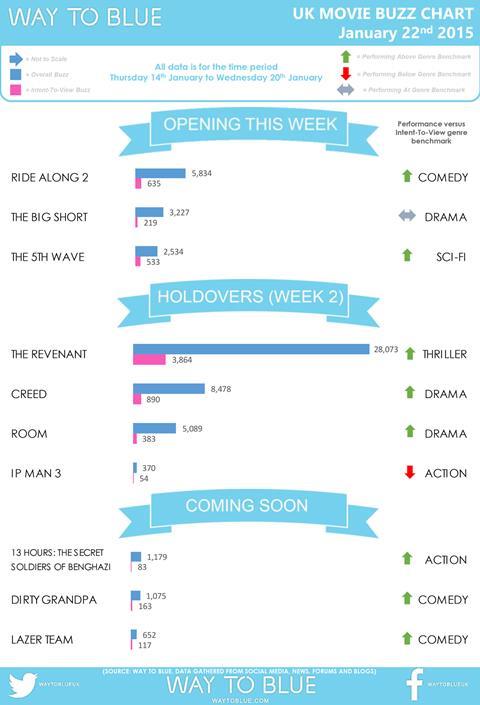 Awards season front-runner The Revenant stayed top of this week's social media buzz, according to analysis firm Way To Blue.
The Leonardo DiCaprio-starrer generated 28,073 comments across social media, news, forums, and blogs, with 3,864 of those expressing intent to view.
Holdover Creed, the Rocky spin-off starring Michael B. Jordan and Sylvester Stallone, came second in the table, clocking up 8,478 mentions, with 890 of those registering intent to view.
Forthcoming release Ride Along 2, starring Ice Cube and Kevin Hart, generated 5,834 mentions, 635 intent to view, while Oscar-contender The Big Short generated 3,227 mentions, 219 intent to view.