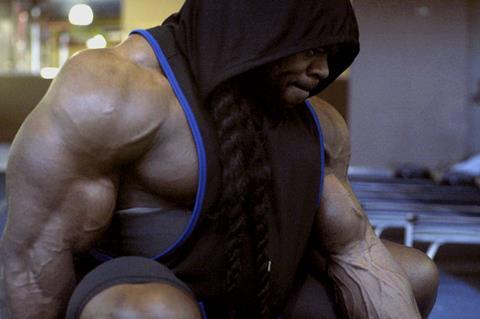 Production has begun on the third film in The Vladar Company's fitness series Generation Iron .
A global theatrical release for Generation Iron 3 is scheduled for October. The film includes interviews with bodybuilding and fitness icons from around the world and asks what constitutes the perfect physique.
Talking heads include Kai Greene, Chris Bumstead, Felipe Franco, Varinder Singh Ghumman, CT Fletcher, Rafael Brandao, and Sheru Aangrish.
In addition to the theatrical release, the documentary will also receive a global VOD/digital release on iTunes and Amazon.
Mickey Rourke narrated Generation Iron, which grossed close to $1m theatrically in 2013. The 2017 follow-up, Generation Iron 2 (pictured), topped the documentary charts on iTunes.
"Generation Iron 1 was an inception, and the re-introduction of professional bodybuilding to the masses," Vlad Yudin, director of the Generation Iron trilogy and founder of The Vladar Company, said.
"Generation Iron 2 focused on the progression and expansion of the fitness industry. Generation Iron 3 will be a journey through the world of bodybuilding in search of the perfect physique, discovering new movement in this interesting and extreme sport."
"It's an incredible time for us, as we continue our global expansion to audiences everywhere," The Vladar Company's Edwin Mejia, Jr said. "We are redefining the idea of niche studio releases, with a true indie's spirit; further reaching audience around the globe on all platforms. The world of film and media has changed and we are excited to be at the forefront of it with our Generation Iron Network."