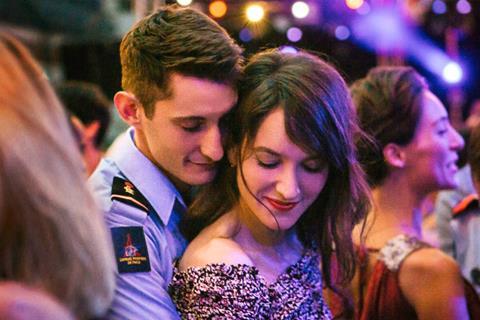 Hit French fireman drama Through The Fire, starring Pierre Niney as a hero firefighter who is badly disfigured rescuing colleagues, has secured fresh deals for WTFilms.
The Paris-based sales company has sold the film to Spain (A contracorriente), Portugal (Outsider), the UK (Signature), Poland (Hagi), Switzerland (JMH) and Russia (channel 1).
Previously announced deals include to China (Lemon Tree), Canada (A-Z Films), Latin America (California Filmes), Hong Kong (Edko), Taiwan (MovieCloud), Korea (EnterMode), Belgium (Athena Films) and Greece (Odeon). Encore has picked it up for airlines. The film, which is distributed by Mars in France, has generated more than one million admissions since its release on November 28.
Other films on the WTFilms slate include Generation 14Plus selection Knives And Skin, which has been well received by critics in Berlin. It is also screening Xavier De Choudens' feel-good film Adopt A Daddy (Damien Veut Changer Le Monde), starring popular actor Franck Gastambide, and Meltem, about childhood friends whose holiday on the Greek island of Lesbos does not go as planned when they are befriended by a Syrian refugee and Paradise Beach.