Director Paul Wright and George MacKay to do live Q&A at the BFI on Thursday as part of TIDE's latest trial.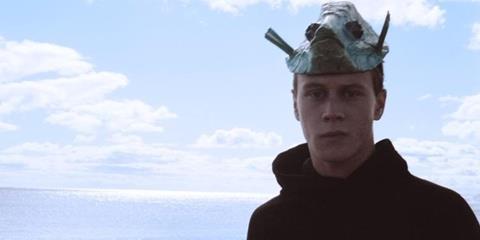 British director Paul Wright's For Those in Peril, which is up for two BAFTAs at this Sunday's awards ceremony, is getting special treatment as it hits cinemas across Europe.
The film is at the heart of the latest day-and-date trial being run by the TIDE Experiment, one of three European Commission-sponsored consortia doing research into the impact of simultaneous multi-platform releases.
The group - uniting sales agents Fandango, Goldcrest, UDI, Wide Management and Protagonist Pictures; 30 distributors from the Europa Distribution network and the French writers and directors guild L'ARP - is releasing four titles in around five European territories using day-and-date models over the space of 18 months.
Independent Pan-European Digital Association (IPEDA) is monitoring and analysing the results. VoD aggregator Under the Milky Way supports distribution on platforms such as iTunes and Sony.
Territories involved in the For Those in Peril trial comprise France (Distrib Films), Nomad Films (Italy), Tongariro Releasing (Poland), AmstelFilm (the Netherlands) and Portugal (Alambique).
Each distributor has attempted to release the film using a day-and-date model, or get as close as possible to a day-and-date model within the parameters of their country's legislation.
In France, for example, Paris-based Films Distrib has previewed the film rather than give it a day-and-date release because under French law there is a four-month window between theatrical release and VOD exploitation.
Films Distrib made the film available on three VOD platforms – Orange, Wild Bunch's FilmoTV and iTunes — from Jan 22 and will take it down on Feb 11, just ahead of its theatrical release on 12 screens across France on Feb 12.
"By previewing the film three weeks in advance, we were able to extend the marketing campaign and raise awareness of the film ahead of its theatrical release. The initiative has resulted in a lot more press and not just reviews but also articles in the business papers," Films Distrib director of distribution Francois Schippa-Kohn told Screen.
Final French VOD figures for the film have yet to be collated. Schippa-Kohn is quite open about the fact he is not expecting huge numbers.
"The film wasn't highly anticipated in France," he said. "The day a big buzzy title like Adele, for example, is previewed and then released theatrically we will see the true impact of this sort of multi-platform release."
Paris-based Films Distrib, which also distributes in the US, is planning traditional releases for the other upcoming titles on its French slate which include Giuseppe Tornatore's The Best Offer and Charlie Countryman.
"I'm don't think every film should be released simultaneously but some of the smaller, art-house titles that we have on our slate could definitely benefit from this sort of operation," added Schippa-Kohn.

Transversal Digital Marketing
Beyond trying to coordinate a simultaneous, or quasi-simultaneous, multiplatform release, the distributors have also been sharing marketing material and tapping into an online marketing campaign run by Madrid-based The Film Agency.
As part of its online marketing strategy, The Film Agency is collaborating on a Q&A with Wright and the film's lead actor George MacKay at the BFI on Thursday afternoon [Feb 13], which will stream live on YouTube and be accompanied by related events in the Netherlands, France, Poland, Italy and Portugal.
Thursday's Q&A with Paul Wright and George Mackay will stream on ScreenDaily
Wright's For Those in Peril, about the lone survivor of a tragic fishing boat accident in a remote Scottish port, is nominated in two BAFTA categories: outstanding debut by a British, writer, director or producer, for Wright and producer Polly Stokes, and EE Rising Star for George MacKay.
"We've launched flyers on social media and plan a series of Facebook ads," said The Film Agency chief Sarah Calderon.
The agency has also launched a twitter- based competition for the best five questions sent via a tweet. The winners will release a UK DVD of the film, courtesy of its UK distributor Soda Pictures.
The Film Agency's community manager will also be live-tweeting and taking pictures.