The longtime TIFF director and CEO discusses how the festival has evolved and what he plans to do next.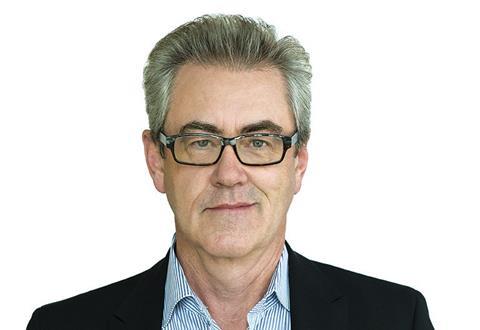 Piers Handling, director and CEO of the Toronto International Film Festival, will step down from his role at the end of 2018.
After 35 years at the festival – first as programmer, then as artistic director for seven, and finally in his current role since 1994 – Handling looks back and casts an eye to the future.
The longtime festival executive was an Amry brat who was born in Calgary and educated in England, with spells in Germany and Pakistan. He lived in Ottawa when he worked for 10 years at the Canadian Film Institute, before moving to Toronto in 1982 to join the festival.
The TIFF board will establish a search committee to find a successor.
How has the festival changed during your time there?
When I started it was a relatively small event that tended to focus on English-language films like The Big Chill and Midnight Express – those were the films that made people sit up and pay attention. We tried to build up the Canadian presence because that was my specialty and I'd taught it at university and had written a number of books. Then we grew it as an international festival and went to Asia and Latin America, France, Italy and Germany. That was an uphill battle in the 80s and 90s.
What was the challenge?
Filmmakers want awards so the big European festivals had a leg-up on us. Non-competitive festivals can suffer. We had a wonderful Asian programmer called David Overbey who began cultural relationships with the likes of Wong Kar-Wai and Edward Yang in the 80s. These young filmmakers saw the benefits of Toronto as a platform. We got North American premieres then we began to get world premieres.
How else has it evolved?
We also turned it into a market. More films began to get acquired in Toronto. Buyers would come to my office and tell them the hot titles to see. The sales office began in the 90s. We have moved more into booths and stands but we don't have many market screenings and have always wanted the festival to be curated. Then we began to have films come like School Of Rock that would gross $100m at the box office. That was important.
Toronto acts as an amplification because it's such a big festival. Most of the press is here so it's really important. Venice, Telluride and Toronto are very effective in a world of diminishing opportunities. Media attention heightened and with the evolution of awards campaigns, Toronto was perfectly positioned to launch these films and that took off. Harvey [Weinstein] exploited the platform, the studios came, and then American Beauty was the breakthrough and won the best picture Oscar in 2000 after playing here.
The festival has been eager to champion new forms
We've always valued the line the filmmakers have taken. When people with whom we have relationships like Steven Soderbergh and Paolo Sorrentino move into long-form television, our audience wants to know. We started VR programming last year, which we didn't do this year but it doesn't mean it won't return. Netflix and Amazon is a reality and both make very fine films. We're open to the evolution of the industry.
Which other filmmakers have you enjoyed collaborating with at the festival?
We ran discovery programmes starting in the 1980s with the likes of Aki Kaurasmäki, a great Finnish filmmaker whom I know really well, and Pedro Almodóvar. I've grown up with Canadian filmmakers and we put David Cronenberg on the map and did a big retrospective in 1983. We've championed Denis Villeneuve, Atom Egoyan, Deepa Mehta, Guy Maddin, Michael Haneke, Mike Leigh, Ken Loach, Michael Moore, Todd Solondz, Todd Haynes. I've met [Jean-Luc] Godard a couple of times and he was the reason I got into cinema.
What do you hope to leave behind?
I hope I leave behind a curiosity about everything. That's been an attribute of the festival: to be curious and not afraid of taking risks. We want to make sure we're attuned to our audience and also lead them, because audiences want to have a curated experience.
What will you do after you leave?
I want to research and write a book about cinema. I'm an outdoorsman and look forward to being in the mountains, doing more skiing and kayaking. I'll always remain connected to TIFF – I don't want to move from one job into another 24/7.