EXCLUSIVE: Popular Japanese manga is getting the movie treatment.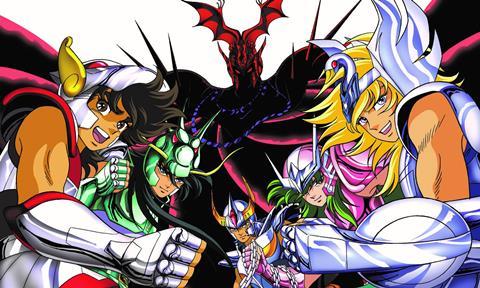 Japan's Toei Animation is teaming with Hong Kong-based A Really Good Film Company (ARGF) to produce an English-language, live-action film version of hot Toei anime property Saint Seiya: Knights Of The Zodiac.
Based on Masami Kurumada's best-selling manga, Saint Seiya is one of the world's biggest animated franchises, with total revenue of more than $1.1bn since 1986. Toei Animation has produced over 250 TV episodes and six features, which were released in over 80 countries. The original manga by Masami Kurumada has sold over 35 million copies.
ARGF has joined Toei Animation as its development and China co-production partner for the live-action version and will be handling Greater China distribution.
Yoshi Ikezawa and Joseph Chou of Toei Animation will serve as producers, along with ARGF founder Jeffrey Chan, who is also COO of Bona Film Group. Tim Kwok of Convergence Entertainment, Miguel Faura and Kozo Morishita of Toei Animation are executive producing with Kurumada.
The story of Saint Seiya follows a group of mystical warriors, the Saints, who are sworn protectors of the reincarnated Greek goddess Athena as she battles other Olympian gods to save mankind. Each of the Saints wears a powerful sacred armour based on their chosen zodiac constellation.
Kurumada said: "This is for our loyal fanbase who have supported Seiya for the last 30 years as well as the new generation of fans.
Toei Animation chairman Kozo Morishita said: "We are very excited to be partnering with ARGF to bring this title to a worldwide audience as a live-action feature film, which we hope to be the first of many more to come from Toei's large IP stable."
Chan said: "After almost two years of developing the project with my fellow producers, it still feels surreal to me to be able to work on such a fantastic animation franchise of which I'm a big fan myself."
ARGF is an investment, production and acquisition vehicle under Just Creative Studio, the newly-formed joint venture between the Bona Film Group and Nansun Shi's N&J Enterprises. The company previously produced Eric Koo's In the Room and acquired Toei International's Midnight Diner 2 for China distribution.