Sakura Ando, Yu Aoi, Hikari Mitsushima and Aoi Miyazaki to be feted.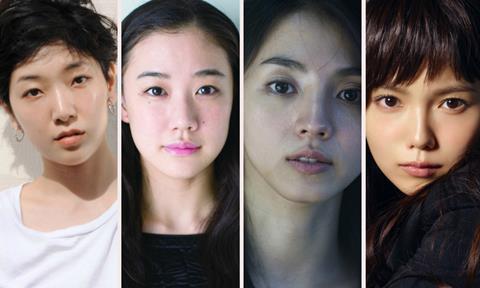 Tokyo International Film Festival is highlighting the work of four Japanese actresses – Sakura Ando, Yu Aoi, Hikari Mitsushima and Aoi Miyazaki – in this year's Japan Now section.
The highlight, 'Muses of Japanese Cinema', is one of the special programmes that the festival is planning to celebrate its 30th anniversary. The four actresses have won acclaim in recent years for the high standard of their work, collaborations with renowned directors and increasing international status.
Ando won multiple awards for 2015 releases 0.5 mm and 100 Yen Love, while Aoi's credits include Over the Fence (2016) and Japanese Girls Never Die (2016).
Mitsushima gained worldwide attention in Sion Sono's Love Exposure (2009) and recently starred in Traces Of Sin (2017). Miyazaki's recent credits include Sang-il Lee's Rage (2016) and Yasuhiro Yoshida's Birthday Card (2016).
In addition to screenings of films featuring the selected actresses, Tokyo will host panel sessions with special guests. Tokyo's Japan Now section has previously focused on directors such as Masato Harada (Chronicle Of My Mother) and Shunji Iwai (A Bride For Rip Van Winkle).
The 30th Tokyo International Film Festival will take place from October 25-November 3, 2017 at Roppongi Hills and other venues in Tokyo.