EXCLUSIVE: Chronicle director Josh Trank is attached to direct the film, with production scheduled for autumn.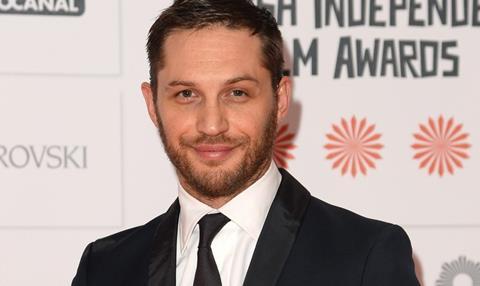 Bron Studios in association with Creative Wealth Media has come on board to produce and finance European Film Market (EFM) sales title Fonzo, the latest addition to its ambitious stable of titles.
Bloom is selling international rights to the drama that will star Tom Hardy as Al Capone and is scheduled to shoot in the autumn.
Josh Trank, who broke out with Chronicle, will direct the profile of the gangster in his final years in prison, tormented by dementia and harrowing memories of his violent past. CAA and WME represent North American rights.
Bron Studios recently co-financed Denzel Washington's Oscar nominee Fences, and its credits include recent Sundance acquisition Beatriz At Dinner and Sundance 2016 sensation The Birth Of A Nation.
Bron chief Aaron L Gilbert is producing Fonzo with Russell Ackerman and John Schoenfelder of Addictive Pictures and Lawrence Bender for A Band Apart. Executive producers are Creative Wealth's Jason Cloth and Andy Pollack.
"I love the script and have full confidence in our director, Josh Trank," said Gilbert. "With great partners in A Band Apart and Addictive and one of the greatest actors of our time in Tom Hardy, I couldn't be more thrilled about this group coming together."