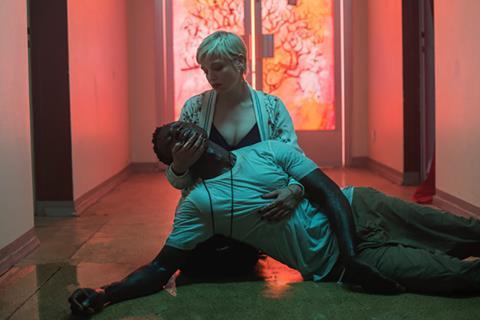 This year's Torino Film Lab (TFL) will once again showcase 10 films developed within its programmes at the upcoming Meeting Event (23-24 November).
The projects, to be presented at the Coming Soon night, are all works in progress in their final stages of completion, half of which are still looking for a sales agent.
2018 has been an important year for many of the films previewed at last year's Coming Soon event. Adina Pintilie Touch Me Not went on to win the Golden Bear at the Berlinale, with The Heiresses by Marcelo Martinessi also winning two Silver Bears. Diamantino by Gabriel Abrantes & Daniel Schmidt won the Grand Prize at Cannes Critics' Week and Duccio Chiarini's The Guest premiered at Locarno.
Alongside the 10 nearly-finished projects, the Coming Soon event will also feature pitches from another 20 projects still in the early stages of production which were developed at this year's ScriptLab as well as 10 projects that took part in FeatureLab and now are in advanced development.
TFL Coming Soon Line-up:
And They May Still Be Alive Today (Romania/Greece) dir. Tudor Cristian Jurgiu, prod. Libra Film
Berlin Alexanderplatz (Germany/Netherlands) dir. Burhan Qurbani, prod. Sommerhaus Filmproduktion
Go Youth! (Mexico/France) dir. Carlos Armella, prod. B Positivo Producciones
Made In Bangladesh (France/Bangladesh/Denmark/Portugal) dir. Rubaiyat Hossain, prod. Les Films de l'Après-Midi
Pari (Greece/France/Bulgaria/Netherlands) dir. Siamak Etemadi (debut), prod. Heretic
Psychosia (Denmark/Finland) dir. Marie Grahtø (debut), prod. Beo Starling
The Orphanage (Denmark/Afghanistan) dir. Shahrbanoo Sadat, prod. Adomeit Film
The Play (Chile/France/Czech Republic/Korea) dir. Alejandro Fernández Almendras, prod. Jirafa
Wildland (Denmark) dir. Jeanette Nordahl (debut), prod. Snowglobe
Yalda (France/Germany/Switzerland/Luxembourg/Lebanon/Iran) dir. Massoud Bakhshi, prod. JBA Production