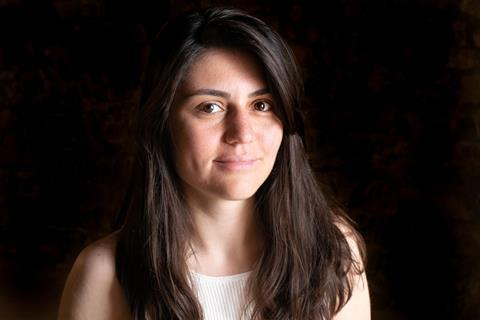 Projects from Belgium, Germany, Romania, Serbia and the UK are among the selected nine for SeriesLab, a training programme for international TV series projects by TorinoFilmLab (TFL) running from June-October.
This year's cohort is made up of 11 female and 12 male filmmakers who will develop innovative series projects with support from a group of industry tutors and story editors led by Italian screenwriter Nicola Lusuardi.
Upon completion of the programme, the cohort will present their final projects at the MIA market in Rome.
The series includes And Then We Took Berlin by Romanian producer Diana Păroiu and creator Peca Ștefan. The period comedy-drama follows a group of Romanian musicians who must find the secret police informant amongst the group in order to renew their East Berlin contract. The project is produced by Visual Walkabout.
Scroll down for the full list of projects
The Dead Man's Wife was also selected by Belgian writer/director Deben Van Dam, who took part in Torino ScriptLab 2021 with his debut feature Lazarus, and co-writer/producer Bert Van Dael. The historical crime drama is centred on one of Belgium's most prolific female serial killers, and is produced by Wilder Content with Gitte Nuyens on board as co-producer.
SeriesLab Talents
Alongside, TFL has unveiled the five writers out of the 10 shortlisted participants for its first edition of the SeriesLab - Talents programme after the residential preparatory workshop was held in March. The initiative aims to boost diversity in the pipeline of European writers and discover new voices.
In addition to five months of career development training, the selected writers will participate in two four-day residential workshops and at least three online sessions, with a final presentation at one of the main European markets in 2023.
The five chosen writers are Alice Von Gwinner (Germany), Carla Grauls (Belgium), Fabrizio Muscia (Italy), Nach Solis (Spain) and Svitlana Topor (Poland).
The participants will work on a project selected by TFL, where they work on the development of a concept to full scripts of all episodes, with support from their tutor and additional trainers. Writer and SeriesLab - Talents' head of studies Tony Grisoni will lead the initiative with the support of Rory Gleeson as story editor.
The TFL programmes are backed by the Creative Europe - MEDIA Sub-programme of the European Union, in partnership with MDM - Mitteldeutsche Medienförderung. SeriesLab also receives support from the Flanders Audiovisual Fund.
TorinoFilmLab SeriesLab 2022 projects
And Then We Took Berlin (Romania)
Scr: Peca Ștefan
Prod: Diana Păroiu
Dirty (Romania)
Dir/scr: Paul Cioran
Prod: Horia Călugăreanu
Eat Me (Serbia-Germany)
Scrs: Milica Zivanovic, Matthias Nerlich
Prod: Laura Schlesinger
Furious (UK-Germany)
Scrs: Karissa Hamilton-Bannis, Philipp Zakrzewski
Prod: Jelena Goldbach
Keep The Change (Belgium)
Scrs: Tom Baetens, Elke Neuville
Lady Driver (Serbia)
Scrs: Bojana Babić, Andjela Dubljevic
Prod: Maja Popović
Nest (Belgium)
Dir/scrs: Koen Van Sande, Sven Hyubrechts
Prod: David Vermander
Oompah Music Of Death (Germany)
Scrs: Olivia Vieweg, Matthias Frahm
The Dead Man's Wife (Belgium)
Dir/scr: Deben Van Dam
Co-scr/prod: Bert Van Dael
Co-prod: Gitte Nuyens