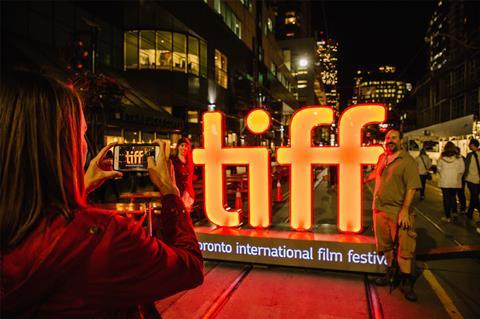 Attendees and staff at next month's Toronto International Film Festival (TIFF) will be required show proof of vaccination or a negative Covid test within the past 48 hours, organisers of the event have announced.
The new protocol will apply to festival staff, audience members and visitors to the September 9-18 festival and covers venues including the Bell Lightbox, Roy Thomson Hall, the Visa Screening Room at the Princess of Wales Theatre, Scotiabank Theatre Toronto, the Cinesphere Imax Theatre and the West Island Open Air Cinema. It will not apply to the Visa Skyline Drive-In and RBC Lakeside Drive-In.
TIFF co-heads Joana Vicente and Cameron Bailey said: "TIFF has taken great care and consideration in implementing these TIFF specific protocols to mitigate risk to audiences and guests attending TIFF. We have relied on municipal and provincial medical direction and advice on rapid testing and we expect this will provide another level of clarity and comfort for all 2021 Festival goers."
Festival organisers also reiterated previously announced safety measures for the event, including a mask requirement for audience members at all venues, mask and testing requirements for media interacting with talent on red carpets and a no-concessions rule for indoor venues.
According to latest figures, 73.7% of Canada's eligible population is fully vaccinated against Covid, giving the country one of the highest vaccination rates in the world. The city of Toronto has a 74.9% vaccination rate.
Canada opened its borders for non-essential travel by US citizens and permanent residents two weeks ago and plans to open to citizens of any country on September 7, as long as they have been vaccinated at least 14 days before entry.