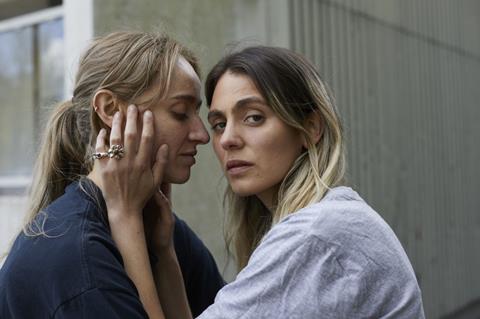 Paris-based Totem Films has taken on world rights to rising Norwegian film and music video director Yenni Lee's polyamorous love story Explosions In The Heart, starring Danish actress Victoria Carmen Sonne and Swedish rapper Silvana Imam.
It follows a young woman who falls madly in love but then finds herself and the relationship put to the test on discovering that the object of her desire and devotion is polyamorous, someone who has mutliple love affairs at the same time.
"Yenni's cinema is a world of sensation, you can feel it on your skin. Billy's trajectory will resonate in many hearts," said Totem.
Explosions In The Heart is now in production.
It is Lee's first feature after a number of short films that have played and won prizes at festivals such as the Norwegian Short AFilm Festival, Nordic Panorama, Tallinn, Gøteborg, Locarno, SXSW and Outfest.
Defining her audiovisual style as a "micro-poetic-psychosis", Lee explores subjects such as sexuality, death, violence and power in her work.
Swedish rapper Imam was the subject of the 2017 documentary Silvana - Väck mig när ni vaknat and is also soon to be seen in the thriller Dogborn. Sonne is best known internationally for her role in Danish director Isabella Eklöf's 2018 crime drama Holiday.
The feature is produced by Thomas Robsahm and Renée Mlodyszewski at Oslo Pictures, who are also the long-time producers of Joachim Trier and his upcoming Palme d'Or contender The Worst Person In The World.