EXCLUSIVE: Creative England backs feature about gay couple who plot revenge against a conservative B&B owner.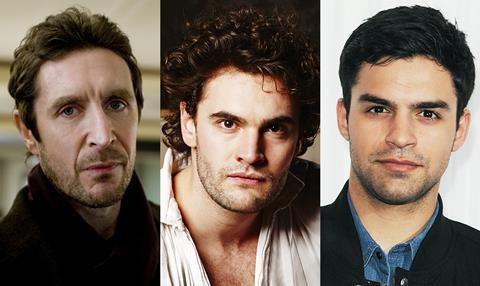 UK production outfit Hummingbird Films has begun shooting in Bristol on thriller B&B, the directorial debut of Trance co-writer Joe Ahearne.
Paul McGann (Withnail & I), Tom Bateman (Jekyll & Hyde) and Sean Teale (Reign) star in the story of a gay couple who return to bait the owner of a remote B&B one year after they successfully sued him for not allowing them to share a bed.
However, events take a deadly turn when a guest with even more sinister intentions arrives.
B&B is backed by Creative England, Ffilm Cymru Wales and Isabelle Georgeaux of Pont Neuf Productions. 4SquareFilms handles international sales.
Joe Ahearne writes and directs the feature, which is produced by Jayne Chard (Dartmoor Killing) of Hummingbird Films. Ahearne, creator of BBC TV series The Secret Of Crickley Hall and Apparitions, was also a director on TV series Doctor Who.
Executive producers are Jon Finn (Billy Eliot); Ricky Margolis and Simon Graham-Clare of Future Films. Isabelle Georgeaux (Resistance) is co-producer.
While characters and plot are fictional, the film's starting point resonates with real life incidents of homosexual couples turned away from hotels and B&Bs. In a high-profile 2011 case a UK couple were awarded damages after Christian B&B owners refused to let them share a double room.
Chard said: "I was incredibly excited to read Joe's brilliant script and knew that this film had to made, it's been a passion project from day one, and now we have a excellent production team and cast to bring this darkly entertaining thriller to the big screen."
Creative England's senior film executive Richard Holmes added: "This story is as sharp as a knife and, like all Joe's creations, it has its finger firmly on the pulse. We're excited."
"B&B is a unique psychological thriller," commented Andrew Brown, director of 4squarefilms. "The script is terrifying and darkly humorous in equal measure and a real page turner that I just couldn't put down."