Tribeca Film Festival also announces four additional documentaries to screen during the festival as part of the series.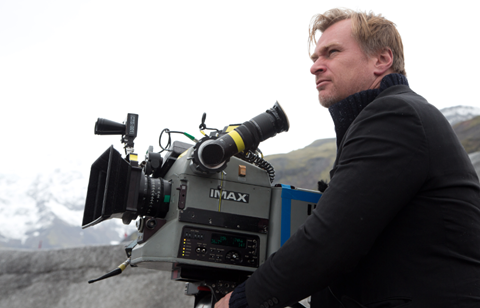 Tribeca Film Festival has unveiled the lineup for this year's Tribeca Talks series.
Its Director Series will feature Chistopher Nolan with Bennett Miller, George Lucas with Stephen Colbert, Cary Fukunaga with James Schamus and Brad Bird with Janeane Garofalo, while Tribeca Talks Conversations will feature the likes of Harvey Weinstein and Alex Gibney.
Meanwhile, the festival has announced it will screen four additional feature documentary films as part of the Tribeca Talks: After the Movie series.
David Holbrooke's The Diplomat and Robin Hauser Reynolds' CODE: Debugging the Gender Gap will receive their world premieres, while the festival will host the New York premieres of Brett Morgen's Kurt Cobain: Montage of Heck and Kevin Pollak's Misery Loves Comedy.
This year's Sloan retrospectve salute will be Good Will Hunting, followed by a conversation with director Gus Van Sant and guests.
Paula Weinstein, executive vice president of Tribeca Enterprises, commented: "Each year, the conversations we offer are among the Tribeca's most anticipated and sought-after events and we're proud of the participants we're going to hear from this year. These panels offer unique insights into the filmmaking process and give audiences an opportunity to learn from industry leaders across a wide range of subjects and contribute to the conversation."
The Tribeca Talks panels and events will run during the festival which takes place from April 15-26.
For the full lineup, visit the festival's website.