EXCLUSIVE: Crime film from director Justin Edgar is being launched at EFM.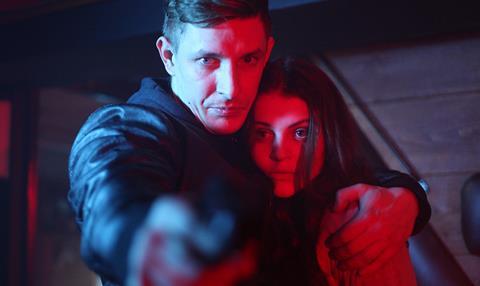 London-based sales outfit Truffle Pictures has boarded Justin Edgar's dark thriller The Marker and will launch the completed film at this week's European Film Market in Berlin.
Starring Frederick Schmidt (Starred Up), Ana Ularu (Inferno) and John Hannah (Four Weddings And A Funeral), the film follows a criminal seeking redemption by tracking down the daughter of a woman he killed. Along the way, he is haunted by guilt in the guise of the woman's ghost.
The project was backed by Creative England, Sharp House and Met Film Post, with Film Finances providing the completed bond.
Ian Sharp, Rebecca Joerin-Sharp, Alex Usborne and director Edgar are producing for 104 films. Paul Ashton and Cavan Ash serve as executive producers for Creative England and Met Film Post respectively. Former Creative England exec Richard Holmes (who was made redundant in March last year) continues to executive produce on the film.
Director Justin Edgar's previous credits include comedies We Are Freaks and Large for Film4.
He commented: "I am delighted to announce that Truffle Pictures are to launch The Marker at Berlin. Their genuine enthusiasm and love for the film shone through. They are an exciting new company with a passion for cinema."
Ian Sharp added: "We decided to hold back The Marker until we had finished the film and since screening early this year, it has created a flurry of excitement. Justin, the cast and crew have crafted a powerful story that will resonate with audiences. We can't wait to launch it at the EFM".
Truffle Pictures' EFM slate also includes Stephen Fry adaptation The Hippopotamus and supernatural chiller We Go On.