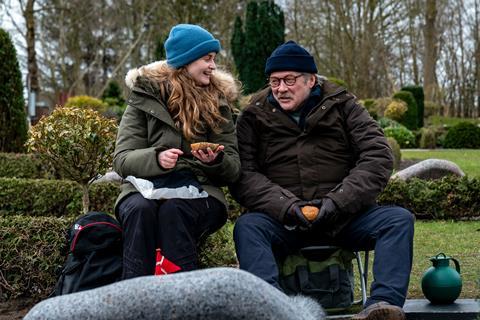 TrustNordisk has boarded international sales for Danish writer/director Frelle Petersen's new feature Forever.
The drama is about a family thrown into a crisis after losing one of their own. The film, which is now in post-production, shot in the rural communities of Southern Jutland, the southernmost corner of Denmark.
TrustNordisk has footage to show buyers at the EFM. Nordisk will release in Denmark on July 7.
The cast features Jette Søndergaard (who also starred in the director's 2019 feature Uncle), Mette Munk Plum (A Fortunate Man), Ole Sørensen (Norskov), Eskil Tonnesen (Equinox) and newcomer Lasse Lorenzen.
Jonas Bagger, whose credits include The House That Jack Built, produces for Zentropa.
Backers include the Danish Film Institute, Den Vestdanske Filmpulje and Nordisk Film & TV Fond in cooperation with YouSee, TV 2 Denmark, Mer Film Distribution and TV 2 Norge.
Petersen's 2019 second feature Uncle won the Tokyo Film Festival grand prix in 2019 as well as the Danish Bodil Award for best screenplay.