Fiction/documentary hybrid is Norwegian director's debut feature.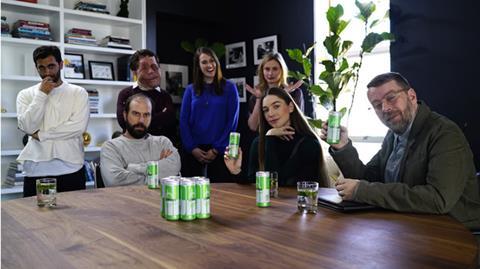 TrustNordisk have picked up Kristoffer Borgli's DRIB, starring Amir Asgharnejad, Brett Gelman and Under The Skin's Adam Pearson.
The film marks the Norwegian director's debut feature following his award-winning short film Whateverest (2012). Like that short, it sees Borgli mix real life events and characters with fiction.
Fiction/documentary hybrid DRIB centres on the real life story of how Borgli's friend Amir, a stand-up comedian and performance artist, almost ended up as the international face of a well-known energy drink.
In 2014, when Amir's staged fight videos make international news headlines, a Los Angeles-based advertising agency thinks it's real and want to make Amir part of an edgy marketing campaign. DRIB sees the comedian play himself in a fictionalised reenactment of what happened in LA.
"We are very excited to be working on this very original and unique film directed by such a talented and up-and-coming director as Kristoffer. We really believe in both the film and him," commented Susan Wendt, TrustNordisk head of sales.
DRIB is produced by Magne Lyngner and Riina Spørring Zachariassen for Bacon OSL and co-produced with Steakhaus Productions, in association with Lovechild with support from Nye veier at the Norwegian Film Institute.