The Journey To The West director is one of China's most bankable filmmakers.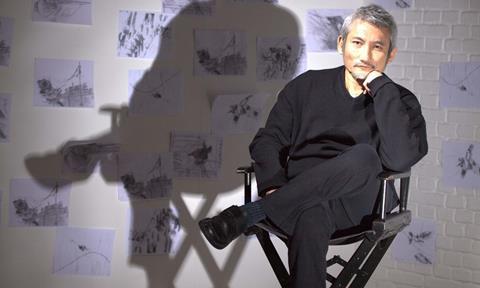 This year's Asian Film Awards (AFA) will present the Lifetime Achievement Award to iconic Hong Kong director, producer and screenwriter Tsui Hark.
Tsui most recently directed Journey To The West: The Demons Strike Back, produced by fellow Hong Kong filmmaker Stephen Chow, which was one of the top-grossing releases in mainland China over the Chinese New Year holiday period. His other recent China blockbusters include Young Detective Dee: Rise Of The Sea Dragon (2013) and The Taking Of Tiger Mountain (2014).
Starting with his 2011 hit Flying Swords Of Dragon Gate, Tsui has made all his films as a director in 3D and has become one of the region's most effective filmmakers in the use of 3D technology.
Although currently one of China's most bankable filmmakers, Tsui's career stretches back some 40 years. In 1984, he founded Film Workshop with Nansun Shi, through which he directed classics such as Zu Warriors From The Magic Mountain and produced films including John Woo's A Better Tomorrow and the A Chinese Ghost Story series, directed by Tony Ching.
Also active as a producer for other directors, Tsui recently produced Yuen Wo-ping's The Thousand Faces of Dunjia, which is currently in post-production, and Derek Yee's Sword Master, released late last year. Yuen was the recipient of the AFA Lifetime Achievement Award in 2016.
"With ingenuity and determination, Tsui has straddled the fine line between tradition and modernity," said AFA in a statement about the selection of Tsui for the award.
"As a popular director and an auteur, he has achieved both artistic and technical breakthroughs that have advanced the language of cinema. His imagination has been boundless and yet grounded in its connection with his audience."
Tsui will accept the award at the AFA ceremony at the Hong Kong Cultural Centre on March 21.
Previous AFA Lifetime Achievement Award recipients also include Korean director Im Kwon-taek, Taiwanese filmmaker Hou Hsiao-hsien, Hong Kong director Ann Hui, Hong Kong producer Raymond Chow, Indian actor Amitabh Bachchan and Japanese director Yoji Yamada.