Cairo-based production house TVision is planning a two-season TV adaptation of Egyptian writer Ezzedine Choukri Fishere's best-selling novels, The Killing Of Fakhreddine and Abu Omar Al-Masry.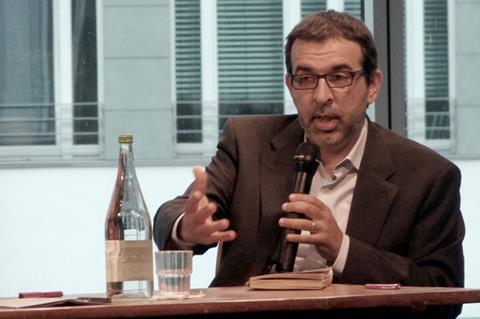 The prize-winning novels revolve around the mysterious life of a Cairo lawyer who forges links with international terrorist groups.
The complex tale, spanning several interlacing storylines, unfolds against the backdrop of Egypt, Sudan, Afghanistan and Paris, although that segment of the plot may be transposed to London.
"We're building a pan-Arab cast but it's an international story that we believe will appeal to audiences beyond the region," said TVision's founding chief Tarek El Ganainy.
Respected screenwriter Mariam Naaoum is currently writing the script. Egyptian filmmaker Ahmed Khaled Mousa, who recently helmed the Emirati series Justice, a joint venture between Image Nation and Beelink Productions, is attached to direct. Ahmed Ezz has signed to play the protagonist.
Tvision previously brought the Saturday Night Live format to the Middle East and also recently acquired Arabic-language remake rights to US legal drama Suits. Launched in 2016, Saturday Night Live Arabia is now one the most popular talk show in the region.
The Choukri Fishere adaptations were among a dozen projects presented at DIFF's first showcase spotlighting series in the pipeline for the 2018 Ramadan season.
Other companies at the event included Sabbah Brothers, which unveiled Al-Hayba 2, Ressort and The Way, about an ambitious female lawyer. Egyptian company El-Adl Group also presented six new shows including Nelly Karim-starrer Disappearance.