EXCLUSIVE: Ascot Elite inks physical and EST deal for Netflix series in German-speaking Europe.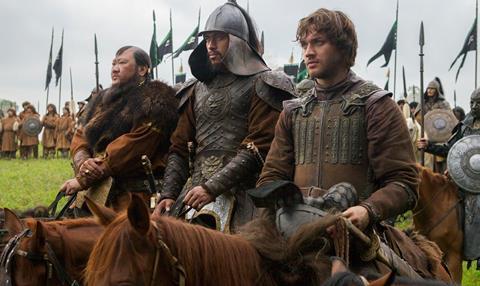 Ascot Elite has acquired physical and EST distribution rights from The Weinstein Company to Netflix original series Marco Polo for Germany, Austria and Switzerland.
Ten episodes of the drama based on the famed explorer's adventures in Kublai Khans' court in 13th century China will be released in December on DVD, Blu-ray and through EST channels.
The first season of the high-end drama, produced by TWC and Electus, premiered on Netflix last December and reportedly cost $90m to make.
Lorenzo Richelmy, Benedict Wong and Joan Chen star in the series created by John Fusco (The Forbidden Kingdom).
Ennis Hensley, president of international sales and distribution at The Weinstein Company, said: "Ascot Elite has been a trusted and long-time partner of The Weinstein Company on the feature film side so it was an easy choice to partner with them on the first season of Marco Polo.
"After seeing the enthusiastic fan reaction to Marco Polo's first season on Netflix, we are more than happy to provide the first season for the numerous 'hunters & collectors' in our territory," said Stephan Giger, COO of Ascot Elite Entertainment Group.
Despite garnering mixed notices from critics, Netflix CEO Reed Hastings described the historical drama as "a massive success" in a January interview with The Huffington Post.
"It's been super popular with the audience," he said, without revealing numbers.
Production is underway on a ten-episode second series.