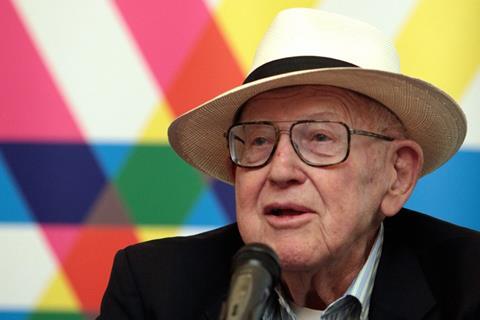 Branko Lustig, Holocaust survivor and two-time best picture winner of Stephen Spielberg's Schindler's List and Ridley Scott's Gladiator died yesterday, aged 87, at home in Croatia.
His death was announced by the Festival of Tolerance, a Jewish film festival in Zagreb of which Lustig had been president for the past 11 years.
Born in 1932 to a Croatian Jewish family, Lustig was a prisoner of the Auschwitz and Bergen-Belsen concentration camps, where his father and grandmother died in a gas chamber. Most of his family did not survive the Second World War.
Lustig won his first Oscar for Schindler's List in 1994 alongside Steven Spielberg and Gerald R. Molen. In his acceptance speech, he said: "It is a long way from Auschwitz to this stage. The dying ones left me the legacy to tell — if I survive — how it was."
Lustig donated his Oscar trophy to Yad Vashem, Israel's official Holocaust Memorial in Jerusalem, and collaborated with Spielberg in recording 50,000 Holocaust survivors' testimony for a project for the Shoah Foundation.
In 2009 the Los Angeles Museum of the Holocaust honoured Lustig for his long-time commitment to Holocaust education and commemoration.
Lustig started his career in film industry in the former Yugoslavia in the early 1950s working for the likes of Norman Jewison, Volker Schlöndorff and Alan J. Pakula. Most recently he worked as an executive producer on American Gangster, A Good Year, Kingdom of Heaven, Black Hawk Down and Hannibal.