It's official – last year UK cinemas recorded their highest level of admissions since 1970.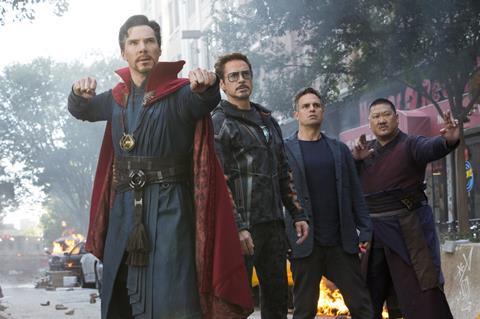 Admissions reached 177,001,481 in 2018, an increaes of 3.7% on 2017 and the most since admissions hit 193,000,000 in 1970.
Screen reported UK admissions were on track to record a banner year back in October, with hits such as Mamma Mia! Here We Go Again, Avengers: Infinity War, Incredibles 2, Mission: Impossible – Fallout, Peter Rabbit, Black Panther and The Greatest Showman all boosting cinemas.
Since then, Bohemian Rhapsody, The Grinch, Fantastic Beasts: The Crimes Of Grindelwald, Aquaman, and Mary Poppins Returns have returned big numbers.
The highest-grossing film of 2018 in the UK was Avengers: Infinity War, which took $96.6m (£74.8m) for Disney. The top five was also comprised of Universal's Mamma Mia! Here We Go Again ($84.2m (£65.3m); Disney's Incredibles 2 ($73.2m (£56.8m); Disney's Black Panther ($70.6m (£57.4m); and 20th Century Fox's Bohemian Rhapsody ($64.2m (£50m).
However, it was a tough year for non-studio distributors. In the overall UK top 50 highest-grossing films of 2018, only three were not distributed by studios, Studiocanal's Early Man and eOne's The Post and The House With A Clock In Its Walls.
Box office returns
Despite the rise in admissions, box office takings were flat year-on-year.
The overall 2018 total was £1,277,122,327, marginally below the number recorded in 2017, which was £1,277,878,351.
That means that the average ticket price, taken by dividing the total box office by admissions, fell to £7.22 in 2018. In a statement, the UK Cinema Association said that this reflected "tactical discounting in the sector".
"These fantastic figures for 2018 confirm that the UK cinema sector remains in extraordinary health. The UK public has responded with overwhelming enthusiasm both to the breadth of the film slate and the quality and range of different cinema offers delivered by UKCA members across the country," commented UKCA head Phil Clapp.