UK cinema admissions are on the rise in 2018, with cinemagoing up by 3.3% from January to the end of August compared to the same period last year, putting them on course to potentially reach the highest level since 1970.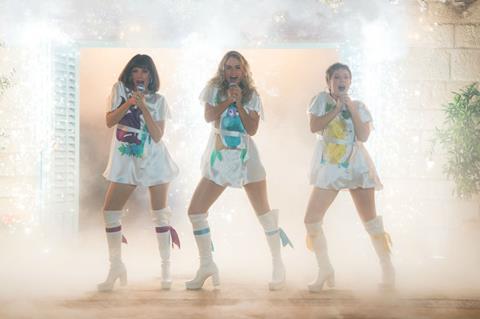 Boosted by hits such as Mamma Mia! Here We Go Again, Avengers: Infinity War, Incredibles 2, Mission: Impossible – Fallout, Peter Rabbit, Black Panther and The Greatest Showman, admissions hit 120.3 million between January – August 2018, up from 116.5 million for the same period in 2017.
Based on total admissions of 170.6 million in 2017, if the percentage increase recorded to August 2018 is sustained, the total figure for this year could top 176 million for the first time since 1970.
The last decade has seen admissions fluctuate on a largely flat line between the 160 million and 170 million mark.
Still to come in 2018 are First Man, Bohemian Rhapsody, The Grinch, Fantastic Beasts: The Crimes Of Grindelwald, Wreck-It Ralph 2, Aquaman, and Mary Poppins Returns.
Ticket promos boost numbers
There are various factors in addition to the strong film slate behind the rise in admissions. They include the increasing popularity of the cinema subscription models run by various chains, and further initiatives such as Vue Cinemas' new pricing strategy and Meerkat Movies, which is gaining increased traction.
Meerkat Movies, the cinema tickets promotion operated by price comparison website comparethemarket.com, has proven a significant boost to admissions this year.
For July and August, Meerkat Movies accounted for 5.4% of the total UK cinema audience.
The numbers were driven by Mamma Mia! Here We Go Again, which became the promotion's biggest ever film with more than 250,000 redemptions, beating the previous best of Beauty And The Beast (222,000) and Spectre (191,000).
Mamma Mia! also drove Meerkat Movies to its biggest ever week of 161,000 admissions between July 20-26 (beating the previous record of 147,000). August was also its biggest month with 558,000 redemptions, 100,000 more than the previous record set in August 2016.
However, while footfall is up, box office receipts have actually fallen this year. For the first six months of 2018, total takings were down 2%, to £665.8m, on the previous year. By the end of September, takings had reached £1bn, which is 1% behind the 2017 mark at the same point. In recent years, total UK box office gross receipts have consistently hit record-breaking levels. In 2008, the figure was £821m, rising to a new record of £1.4bn in 2017, though that trend now looks set to slow down.
This can be at least partially explained by the increased popularity of discounted ticketing initiatives such as Vue's pricing, Cineworld's Unlimited offer, and Meerkat Movies.