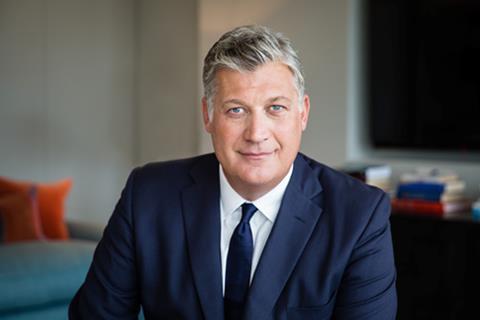 UK-based businessman and philanthropist professor Stefan Allesch-Taylor is launching a £1m short film fund that he hopes will bolster the country's short form filmmaking industry.
Allesch-Taylor has previous credits as an executive producer on 2010 feature Africa United, as well as on multiple short films including the Alice Lowe-starring Ghosted.
The money will be administered by Allesch-Taylor's team which will work alongside talent development organisation TriForce Creative Network, the organisers of the annual TriForce Short Film Festival.
While there are no strict guidelines for eligibility, the grants will typically range between £5,000 and £20,000, and will primarily be awarded to UK projects.
Speaking to Screen, Allesch-Taylor said he is keen to encourage entrepreneurialism from the production teams and many of the grants will be awarded to complete budgets on projects that have already raised finance.
Through the initiative, he is hoping to create a long-term relationship with the industry and to establish his fund as a go-to resource for those seeking to finance short film projects.
Allesch-Taylor added that one of his key aims is to promote diversity and inclusion, and that projects representing different the UK's multicultural society, as well as those that highlight social issues, are desirable to the fund.
"I don't care what background you have, if you are in the film industry in this country then we all need to be thinking about the issues of diversity and inclusion in a genuine and positive way right now," he commented.
Allesch-Taylor does not plan to expand the funding to long-form projects any time soon as he believes more avenues already exist for feature financing. Instead, it is his goal to nurture UK filmmaking talent through their short films so that they might graduate to features further down the line.
He added that the initiative is a continuation and expansion of his work to-date with short films.
"It's a continuation of what we're already doing. I want to get the message out there now to go beyond the borders of my immediate network and open up the opportunity to all UK talent. I'm interested in a completely transparent approach to promoting talent on its own merit alone. These grants will ensure the integrity of that process," he commented.
To apply for funding, filmmakers can express their interest to Charles Kay via email (charles@satprivateoffice.com) and note "Short Films Professor Stefan Allesch-Taylor CBE" in the subject line.