The Film Distributors Association has today released a report quantifying the value of film distribution in the UK.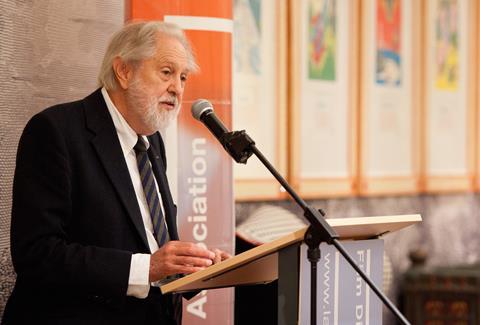 Speaking at the publication's launch event, Lord Puttnam, president of the FDA, said: "We're fast approaching a critical period in the evolution of the cinema market so this is an extremely timely analysis of the economic contribution of UK film releasing. It's an exemplary piece of work."
The analysis, conducted independently by Saffery Champness and Nordicity, is the first to focus solely on film distribution and examines the wider economic impact of UK film releasing, including employment, Gross Value Added (GVA), exports, tax revenues, UK independent production, cinema exhibition and film viewing on TV and home entertainment platforms.
The report focused its findings on 2013, the most recent year in which comprehensive data for the UK film distribution landscape was available. Among the highlights:
Annual turnover of £1.2bn ($1.8bn) generated by 801 cinema releases


3,100 full-time employees working in the sector


£132m ($200m) in export revenue generated for UK economy


£330m ($500m) spent on marketing and publicity of new film releases, more than half invested in a range of UK media outlets
The report also highlights several key findings on the sector's wider-reaching economic impact:
£5.8bn ($8.8bn) in GVA


£884m ($1.34bn) in export revenue


£2.1bn ($3.18bn) (estimated) in tax revenue to the UK government (including £433m ($655m) from US studio production and £317m ($480m) from indepenent production)


135,200 full-time equivalent employees


£753m ($1.14bn) in film-related merchandise sales
"In today's digital era, citizens enjoy a super-abundant choice of media and entertainment in and out of their home," said Puttnam.
"The UK is in every respect a digital-market society so the broad-base skills needed to cut through and connect high-quality filmed entertainment with time-poor audiences on a viable and sustainable basis are utterly essential if the industry is to maintain and develop its place at the heart of the UK's very vibrant creative sector."