EXCLUSIVE: Shoot underway on crowd-funded feature starring Game Of Thrones' Brenock O'Connor, Alan Davies, Martine McCutcheon and Adam Deacon.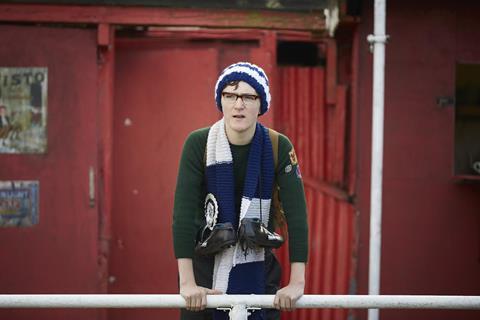 Itchy Fish Film and Scanner Rhodes Productions have begun principal photography on feature The Bromley Boys.
Inspired by the autobiographical book by author David Roberts, The Bromley Boys follows fifteen-year-old Roberts and his love for one of the worst football teams in Britain at the turn of the 1970s.
The film stars Game Of Thrones' Brenock O'Connor. It is directed by Steve Kelly (City Rats) and produced by TJ Herbert (The Cutting Room) and Dean Fisher (One Crazy Thing).
The supporting cast includes Alan Davies (Jonathan Creek), Martine McCutcheon (Love Actually), Jamie Foreman (Layer Cake), Adam Deacon (Annuvahood), and several up and coming actors, including Betsy Blue-English, discovered through E4's structured reality show Stage School.
Herbert, a Bromley supporter himself, obtained the rights to the film after discovering the story in a local bookshop. He then partnered with Fisher to bring the project together.
The pair worked with crowd equity company The Syndicate Room to raise a large portion of the film's finance.
Principal photography is due to be completed in early November. The film is expected to be ready to take to markets in the new year.