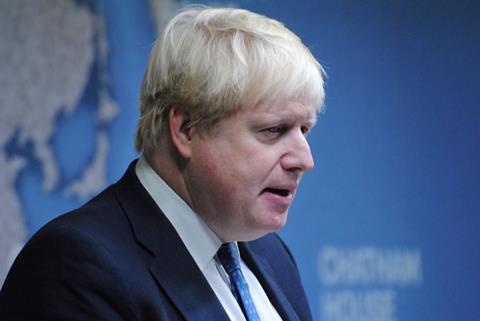 The UK government has said film and TV production can continue as England prepares to enter its strictest national lockdown since last March.
Prime minister Boris Johnson announced the lockdown on Monday (January 4) as government data confirmed a seven-day average of nearly 55,000 new Covid cases as the coronavirus variant surges across the country.
The new measures will last at least until mid-February and come as the National Health Service risks being overwhelmed.
According to reports the number of people admitted to hospital with Covid-related symptoms has doubled each week since the beginning of December, while experts have warned the number of Covid-related deaths is on track to surpass 100,000 by the end of January.
Johnson said the weeks ahead would be the hardest the county has faced since the first lockdown 10 months ago.
Everyone in England must stay home except for permitted reasons, which include grocery shipping, essential medical needs, exercise, and work for those who cannot work from home.
Schools and universities will close as students resume remote learning, and outdoors sports venues including outdoor gyms are to close.
Two vaccine programmes – Pfizer and now Oxford/AstraZeneca – are rolling out across the country and people in the top four priority categories will be offered a first dose by mid-February.
Elsewhere in the UK, Scotland has issued a stay-at-home order and, like Wales, has closed classrooms for the majority of students. Northern Ireland has ordered an extended period of remote learning.